Coffee Firms, Near 2-Year Peak, Sugar Dips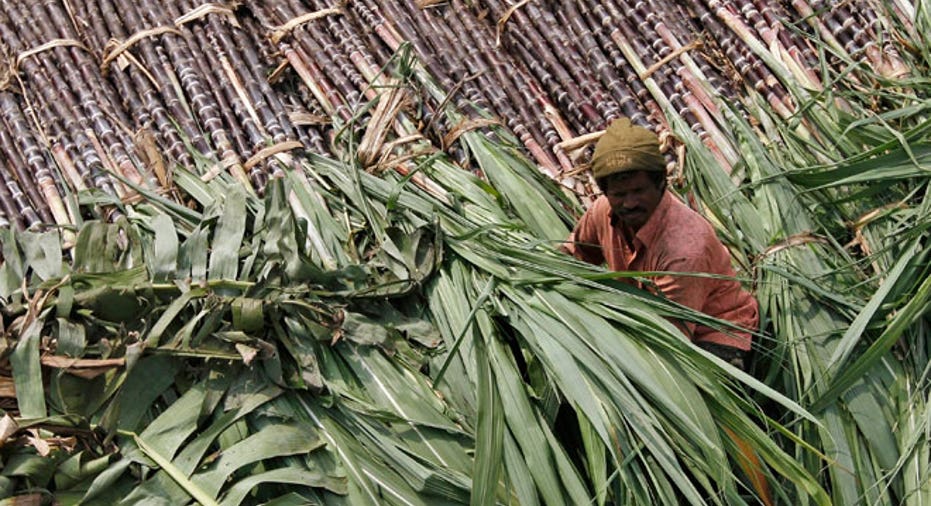 Arabica coffee futures rose and traded near a two-year high, underpinned by concerns over drought in Brazil, while cocoa edged up on expectations of a global deficit and firm demand.
Raw sugar was flat and upside potential generally in soft commodities was capped by concerns over Chinese growth. China's industrial output growth came in below forecasts for the combined January/February period, with retail sales also weaker than expected, stoking worries that growth could slow as Beijing pushes for economic reforms.
"Disappointing Chinese industrial output data will take momentum out of markets that have done well," said Edward Bell, a senior commodities analyst at the Economist Intelligence Unit (EIU).
Arabica coffee prices have surged around 80 percent so far this year, fuelled by concerns over the crop impact of the unseasonably dry weather in Brazil.
"Once you get more certainty about the damage to the crop, the fundamentals will drive coffee again," Bell said.
May arabica coffee futures on ICE were up 0.1 cents or 0.1 percent at $2.0540 per lb by 1228 GMT. The contract peaked at $2.0975 on Wednesday, the highest level for the benchmark second position since February 2012.
Robusta coffee futures on Liffe were marginally higher with May up $3 or 0.1 percent at $2,203 a tonne. The second position peaked at $2,218 on Wednesday, a 17-month high.
ICE raw sugar futures were flat, with upside potential on concerns over the prolonged dry weather in top producer Brazil neutralised by concerns over economic growth in China.
"The latest economic downturn that has been reported in China, appeared to be the main cause of weakness across the commodity spectrum," a veteran sugar futures broker said.
May raws on ICE were down 0.1 cent, or 0.6 percent, at 17.57 cents a lb.
"We expect support around 17.40 cents a lb and the market to continue sideways to higher," said Thomas Kujawa, co-head of the softs desk at Sucden Financial Sugar.
The market started to climb in late January as dry weather diminished prospects for Brazil's next cane crop. The May contract hit a peak on March 6 of 18.47 cents, a four-month high for the front month.
Liffe May white sugar futures were down $1.10 or 0.2 percent to $460.80 per tonne in slim volume of 1,390 lots.
Cocoa futures on ICE firmed, with May up $36 or 1.2 percent at $2,982 a tonne after climbing to a peak of $3,027 on Tuesday, a 2-1/2-year high.
"Resistance seems to be holding relatively firm at $3,000, which could see prices squeezed into a tighter pattern in the coming sessions," said Kash Kamal, research analyst with Sucden Financial.
May cocoa on Liffe stood 13 pounds or 0.7 percent higher at 1,864 pounds a tonne, having touched a 2-1/2-year high on 1,888 pounds on Tuesday.