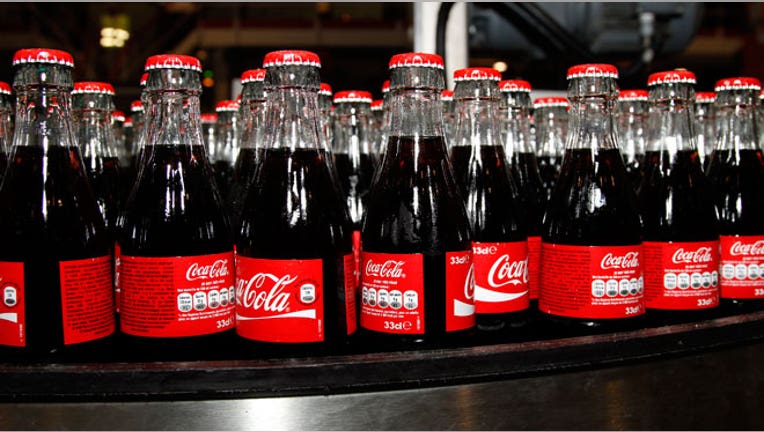 Joining a slew of major companies returning cash to shareholders, Coca-Cola (NYSE:KO) said Thursday its board of directors approved a 10% increase in the beverage giant's dividend.
Shares of the iconic American company trimmed their early losses and flirted with positive territory on the news.
Coca-Cola said it has raised its quarterly dividend to 28 cents per share from 25.5 cents previously. That translates to an annual dividend of $1.12 a share, marking the blue-chip company's 51st consecutive annual dividend boost.
Atlanta-based Coke said the new dividend is payable on April 1 to shareholders of record as of March 15.
"The increase reflects the board's confidence in the company's long-term cash flow," Coke said in a statement, noting it returned $9.1 billion to shareholders in 2012, including $4.6 billion in dividends.
A number of other major companies raised their dividends in recent days, including health insurer WellPoint (NYSE:WP), shipping giant UPS (NYSE:UPS), conglomerate 3M (NYSE:MMM), athletic apparel maker Foot Locker (NYSE:FL) and technology company Xerox (NYSE:XRX).
Coke also announced the election of new executive vice presidents: Ahmet Bozer, president of Coca-Cola International; Steven Cahillane, president of Coca-Cola Americas. Also, J. Alexander "Sandy" Douglas, Jr., global chief customer officer, has been elected a senior vice president.
Shares of Coke were recently trading up 0.05% to $37.75, leaving them with a 4% gain so far this year.