Coal Miners Rejoice as Trump Unwinds Obama-Era Rules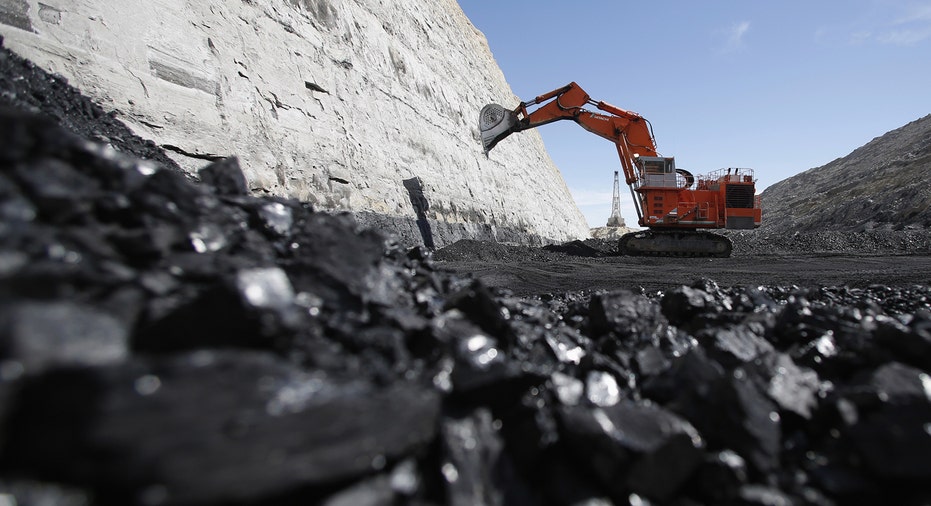 Updated
Coal stocks were on fire Tuesday in response to President Donald Trump's move to unwind an Obama-era environmental plan that targeted coal-fired power plants.
Trump signed an executive order to roll back multiple climate actions taken by former President Barack Obama's EPA. The main subject of the order is the Clean Power Plan, which was put on hold by an ongoing court battle. Critics have argued that the Clean Power Plan would spell the end for hundreds of power plants that would be unable to meet its stringent emissions rules.
"The action I'm taking today will eliminate federal overreach, restore economic freedom and allow our companies and our workers to thrive, compete and succeed on a level playing field," Trump said.
With the president moving to dismantle the Clean Power Plan, miners are breathing a sigh of relief.
"Tune into the End of the War on Coal," the American Coal Council wrote in a tweet ahead of Tuesday's announcement.
Similarly, Vice President Mike Pence declared, "The war on coal is over."
The wide-ranging executive order, which Trump signed at the Environmental Protection Agency, also reverses a ban on leasing federal land to coal companies.
Ramaco Resources, a producer of metallurgical coal with mines in West Virginia, Virginia and Pennsylvania, surged 10.6% following the announcement. Cloud Peak Energy (NYSE:CLD), CONSOL Energy (NYSE:CNX) and bankrupt Peabody Energy (OTC:BTUUQ) also posted strong gains.
"American energy resources give us a competitive advantage in the global economy, and the president's effort to capitalize on those resources is vital to stimulating economic growth," U.S. Chamber of Commerce President and CEO Thomas Donohue said in a statement. "The U.S. Chamber has long argued that EPA's power plant regulations are not only unlawful, they are a bad deal for American families and businesses."