Coach Shares Soar as Reduction in Promotion Drives Earnings Growth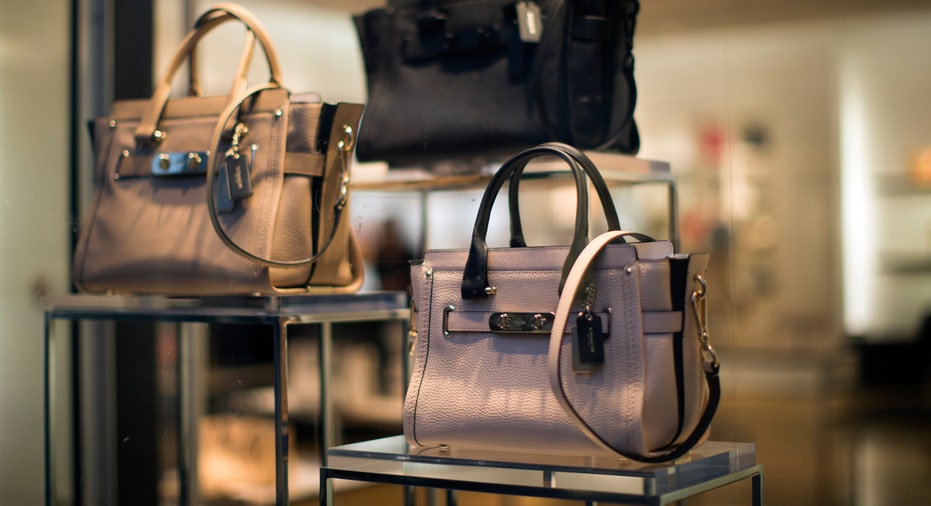 Coach (NYSE:COH) shares zoomed higher on Tuesday after the New York City-based luxury handbag maker reported better-than-expected earnings growth as it slimmed down promotional events and reduced its department-store footprint.
Results for the fiscal third quarter showed Coach is making headway in its strategy to avoid giving in to consumer expectations for constant discounts in order to transition back to its luxury roots. At the same time, the retailer reduced its presence in department store locations by 25% or 250 stores  to keep up with evolving consumer preferences.
Adjusted earnings rose 5% from a year ago to $130 million or 46 cents per share, topping Wall Street expectations for 44 cents. Though North American comparable store sales—a key metric for retailers – rose 3% in the fiscal third quarter, the effects of reduced discounts and a smaller store portfolio were a double-edged sword, pushing net sales down 4% from the year prior to $995.2 million and below expectations for $1.02 billion.
As part of its continued effort to offer full-priced high-quality goods, Coach will also test concepts for personalized shopping experiences and events over the next several quarters. Most recently, it partnered with pop singer Selena Gomez, who wore Coach to Monday night's Met Gala in New York City – a fundraising event for the Metropolitan Museum of Art known in pop-culture circles as "fashion's night out." Coach CEO Victor Luis said he is so far "pleased" with the brand's partnership with Gomez, which could help it connect with a younger audience of consumers through her use of social media.
"We're continuing to establish our modern luxury concept globally," Luis said on the company's earnings call with analysts. "The Coach brand is very much on its way to evolving…to a true house of fashion design defining modern luxury."
Luis pointed to store renovations to help lure more customers through the doors, alongside Coach's continued innovation across full-priced offerings, including its signature 1941 line. The move to more full-price offerings doesn't seem to bother Coach consumers since 55% of the brand's North American handbag sales were in the $400-and-above bracket, up from 40% a year ago.
As Coach progresses in its turnaround efforts while making key changes to its leadership ranks, rivals including Kate Spade and Jimmy Choo have said they are exploring strategic alternatives, or decided to put themselves up for sale. The Wall Street Journal reported Coach has toyed with the idea of a Kate Spade acquisition, and although executives on Tuesday's earnings call declined to comment directly on M&A activity, they didn't altogether dismiss the idea.
"We're looking for great brands that have the potential for growth. We are not looking for brands that have lost their way or need to be completely repaired or repositioned in the minds of consumers," Luis said, adding that healthy brands in a certain market segment or geographic channel or category is "what interests us most," pointing to the acquisition of Stuart Weitzman two years ago as a "good example of that."
Coach shares jumped more than 11% on the session to $43.14, adding to their more than 10% gains so far this year.