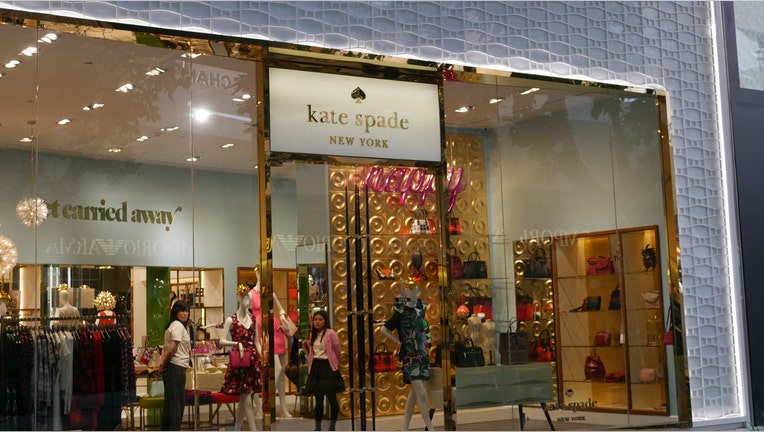 Coach (NYSE:COH) made its bid for Kate Spade (NYSE:KATE) official on Friday.
The luxury handbag maker revealed in a filing with the Securities and Exchange Commission it made a formal offer to buy its smaller rival for $18.50 per share. Kate Spade, whose shares closed at $18.42 on Thursday, has until June 23 to accept the deal.  Until it does so, the door is still open for another company to make an offer for Kate Spade. Earlier this year, it was rumored Michael Kors (NYSE:KORS) could be another potential bidder.
Earlier this month amid buyout speculation, Coach announced plans for the $2.4 billion deal. The company said such a transaction would allow it to create a "house of modern luxury lifestyle brands" as it looks to reach younger audiences at higher price points.
Coach was a retail bright spot in the first quarter as it revealed a smaller department-store footprint and fewer promotions helped drive earnings growth as it continues to put more emphasis on personalized shopping events for consumers. The company said 55% of the brand's North American handbag sales were in the $400-and-above bracket, up from 40% a year ago. That's no small feat in a landscape that's tended to be defined by constant sales and ultra-low prices.
The rise of e-commerce shopping has made it particularly difficult for mall-based brands to succeed as consumers opt to browse from their couches for the best deals on the web rather than trek to physical shopping destinations.
Coach's efforts to reinvent itself have so far paid off: Over the last year, the company's shares have posted gains of 17% while those of Kate Spade have lagged 16%.
In a statement earlier this month, Kate Spade CEO Craig Leavitt said his company's agreement to join Coach's brand portfolio will position it for long-term success as it continues to strive for long-term customer loyalty that drives sales growth.
Shares of both companies ticked slightly higher in pre-market action Friday following the announcement.