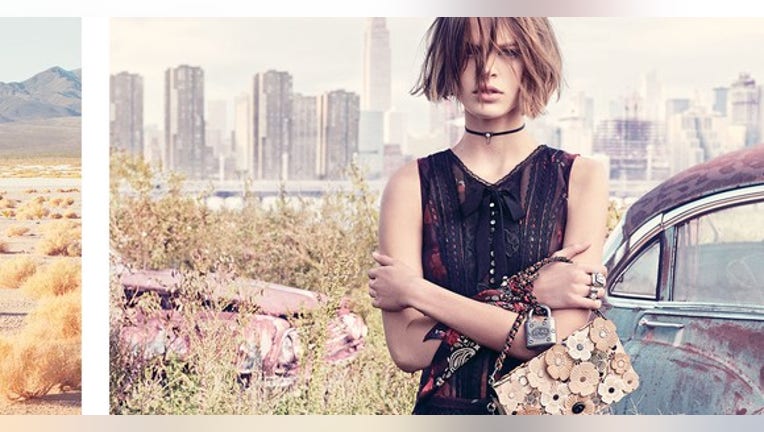 What happened
Shares of the handbag and accessory maker Coach (NYSE: COH) gained nearly 10% during early-morning trading Monday after the company announced that, after months of speculation and talks that seemed to fall through, it is acquiring the fashion brand Kate Spade (NYSE: KATE). Kate Spade stock was also up around 8% in early trading.
So what
Coach has agreed to buy Kate Spade for $18.50 per share, or $2.4 billion total, and the deal is expected to close sometime in the third quarter of this year. Kate Spade management reportedly balked at early offers made by Coach, but the boards of both companies have unanimously approved today's announced deal, which represents a nearly 30% premium from where shares of Kate Spade were trading in December -- before buyout speculation was reported.
Coach plans to pay half of the total amount with the pool of excess cash it has been growing in recent years, and the rest through debt. On the rationale for the deal, Coach CEO Victor Luis said in the company's announcement:
Image source: Coach Inc.
Now what
In addition to creating a company that merges two top brands into one combined entity, management sees $50 million in cost-cutting synergies, while being able to use the combined brands to take more international market share. Coach said in the release that the company plans to preserve Kate Spade's brand independence and retain key talent.
This is the cap of an already very strong start to 2017 for Coach, after the company reported better-than-expected earnings growth in its recent first quarter. During the quarter, Coach saw higher gross margin and grew earnings per share 7%, year over year, despite what Luis said in that release was "a volatile and complex global environment." As of midday trading today, shares of Coach are up 28% year to date, but still down 42% from its March 2012 highs.
10 stocks we like better than CoachWhen investing geniuses David and Tom Gardner have a stock tip, it can pay to listen. After all, the newsletter they have run for over a decade, Motley Fool Stock Advisor, has tripled the market.*
David and Tom just revealed what they believe are the 10 best stocks for investors to buy right now... and Coach wasn't one of them! That's right -- they think these 10 stocks are even better buys.
Click here to learn about these picks!
*Stock Advisor returns as of May 1, 2017
Seth McNew has no position in any stocks mentioned. The Motley Fool owns shares of and recommends Coach. The Motley Fool has a disclosure policy.