Clovis Oncology's Failure Is a Big Win for AstraZeneca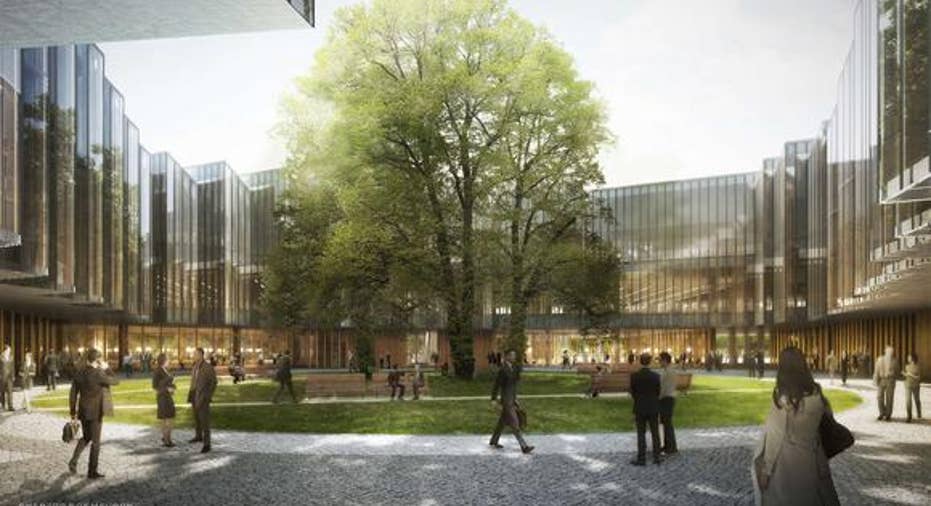 IMAGE SOURCE: FLICKR USER STOCKMONKEYS.COM.
Following a disastrous drubbing by the Food and Drug Administration's key advisory committee, the future for Clovis Oncology's once-promising non-small cell lung cancer drug rociletinib is up in the air. Assuming that the FDA follows the Oncologic Drugs Advisory Committee recommendation and passes on approving rociletinib until it has more late-stage data to parse, then it will leave the door wide open for AstraZeneca plc's Tagrisso to become a top seller.
Trip and fallClovis Oncology's rociletinib targets one of the toughest-to-treat forms of lung cancer and initially reported results from trials evaluating rociletinib suggested it could offer significant new hope to a specific subset of non-small cell lung cancer (NSCLC) patients.
Specifically, rociletinib is being developed for use in NSCLC patients who develop a resistance to commonly used first-line treatments known as TKIs.
NSCLC accounts for about 85% of the 1.8 million new cases of lung cancer diagnosed annually and between 10% to 35% of those NSCLC patients have a mutation to the epidermal growth factor receptor (EGFR), depending on ethnicity. Of those EGFR positive patients, however, as many as 60% develop a resistance to TKI therapy because of a mutation known as T790M.
Because the overall survival rate at five years for these NSCLC patients is poor, mid-stage results suggesting that 53% of patients responded to rociletinib therapy ignited hope that this drug could win approval under the FDA's accelerated pathway.
However, management admitted last November that the response rate was actually far lowerthan it had previously reported. It turns out that it was only between 28% and 34%.
If safety weren't an issue, that lower response rate might not have been a deal breaker for rociletinib on its own. Unfortunately, roughly half of rociletinib patients suffer from severe adverse events and many of those patients passed away because of them.
Because of the lower efficacy and an arguably worrisome safety profile, the FDA's committee voted 12-to-1 that more late-stage data is needed on rociletinib before it can be approved. Specifically, they want to see the outcome of Tiger 3, a phase 3 trial that isn't expected to wrap up until late in 2018.
IMAGE SOURCE: ASTRAZENECA PLC.
Setting the paceClovis' experience with rociletinib is in stark contrast to the experience AstraZeneca had with its own T790M targeting drug, Tagrisso.
Tagrisso went from its first clinical trial to FDA accelerated approved drug in about two -and-a-half years, an unheard-of timeline for cancer drug development.
The company won over FDA regulators last November following compelling mid stage trial data showing an objective response rate, a measure of tumor shrinkage, of 59% in patients, and a duration of response of 12.4 months.
Importantly, while severe adverse events were a problem for Clovis Oncology, Tagrisso's safety profile is arguably solid with the most common adverse events being mild to moderate.
Looking forwardTagrisso's less dramatic pathway to approval and best-in-class efficacy and safety could have given AstraZeneca the edge even if rociletinib had been approved. However, with rociletinib's approval now unlikely, there's little to stand in the way of Tagrisso becoming a top seller. AstraZeneca has targeted Tagrisso sales of $3 billion annually by 2020, and while that might be a bit aggressive, the absence of a competitor in this indication could make that target more attainable.
The article Clovis Oncology's Failure Is a Big Win for AstraZeneca originally appeared on Fool.com.
Todd Campbell has no position in any stocks mentioned. Todd owns E.B. Capital Markets, LLC. E.B. Capital's clients may have positions in the companies mentioned. The Motley Fool has no position in any of the stocks mentioned. Try any of our Foolish newsletter services free for 30 days. We Fools may not all hold the same opinions, but we all believe that considering a diverse range of insights makes us better investors. The Motley Fool has a disclosure policy.
Copyright 1995 - 2016 The Motley Fool, LLC. All rights reserved. The Motley Fool has a disclosure policy.