Clorox 3Q Disappoints Amid Competition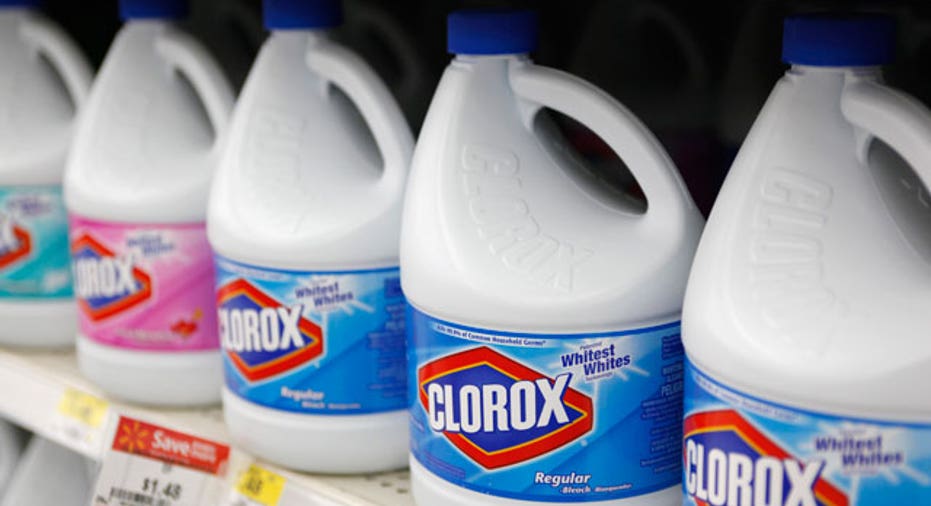 Clorox (NYSE:CLX) revealed on Tuesday a narrowed third-quarter profit, as widening demand for its Burt's Bees lip balm could not wholly offset flat international volumes and lower sales of its household products.
The Oakland, Calif.-based maker of cleaning and household consumer products under brands such as Pine-Sol, Tilex and Armor All posted net earnings of $151 million, or $1.09 a share, compared with $165 million, or $1.16 a share, in the same quarter last year.
Excluding one-time items, the company earned $1.02 a share, narrowly below average analyst estimates polled by Thomson Reuters of $1.04.
Revenue for the three months ended March 31 was $1.3 billion, up 1.3% from $1.28 billion a year ago, just missing the Street's view of $1.32 billion.
Clorox CEO Don Knauss said the company significantly improved its sales compared with the 3% decrease in the first half of the year, adding the company expects to see growth in the final quarter of the year as well.
"We face a challenging economic environment, as evidenced by weak category performance in the U.S. and increasing commodity costs," he said. "We are controlling those factors we can control, and we're confident we are taking the right actions to drive further efficiency, enable growth and maintain the long-term health of our brands."
Volume during the period grew 1%, with gains in eight of its 11 strategic business units. The largest improvement was from Burt's Bees natural personal care products, followed closely by its Away From Home institutional business and Home Care.
Offsetting the strong performance was a volume loss on the Glad business due to higher trade-promotion spending and higher competitive activity from the year-earlier period, as well as softness in its Brita category.
Looking ahead, the company sees fiscal earnings in the range of $3.85 to $3.96 a share. Analysts are expecting a profit of $3.94 a share.