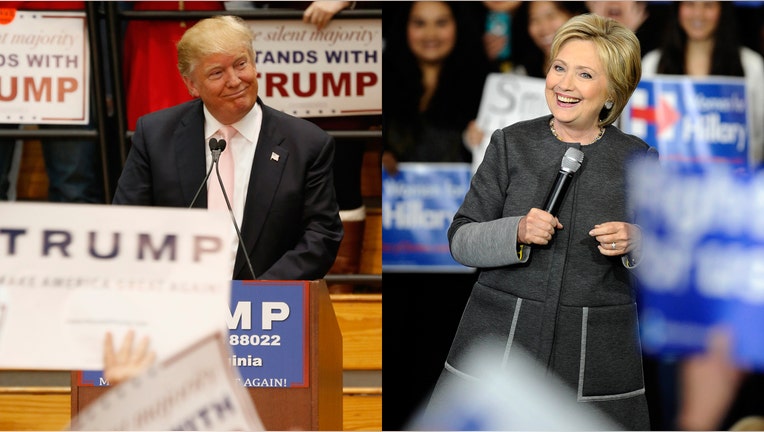 Hillary Clinton will dial up a line of attack on Donald Trump's economic proposals in a Thursday speech that casts his agenda as a crony giveaway that erodes his populist appeal, according to a campaign official familiar with the remarks.
Mrs. Clinton's speech in Warren, Mich., follows Mr. Trump's address in Detroit on Monday, where he outlined an agenda to sharply reduce taxes and regulation while advancing a far more protectionist trade policy.
The Democratic nominee's remarks will brand Mr. Trump's proposal to sharply reduce taxes on so-called pass-through entities, where business income is claimed on individual tax returns, as the "Trump loophole." Mr. Trump would lower the top personal tax rate to 33%, from 39.6%, but to benefit small businesses Mr. Trump has proposed taxing pass-through income at 15%.
The Clinton campaign is set to argue the change could potentially deliver a huge windfall to Mr. Trump's companies and other wealthy Americans, including his donors and advisers, many of them successful financiers on Wall Street.
At the same time, Mrs. Clinton will call attention to the inability to assess how Mr. Trump's policies would specifically affect his businesses because he hasn't released his tax returns.
Mr. Trump's economic speech on Monday cast Mrs. Clinton's policies as tired, and he said she would resort to political attacks as a distraction. "The one common feature of every Hillary Clinton idea is that it punishes you for working and doing business in the United States, " he said.
Mr. Trump has also repeatedly characterized Mrs. Clinton as beholden to her donors. The latest attacks from Mrs. Clinton attempt to turn one of his selling points, the political independence afforded by his wealth, into a liability.
Mrs. Clinton isn't expected to unveil new policy in Thursday's speech. She has promoted her job-creation proposals in campaign events this week in Florida, North Carolina and Iowa, while highlighting Mr. Trump's past practices of refusing to pay his contractors in full and on time and of producing his line of branded apparel products in Asia.
On Tuesday, she slammed his proposal to repeal the estate tax. "My eyebrows went up," she said, at a proposal that "would be about a $4 billion gift to him and his family."
Write to Nick Timiraos at nick.timiraos@wsj.com