Clinton proposes tax relief for families with young kids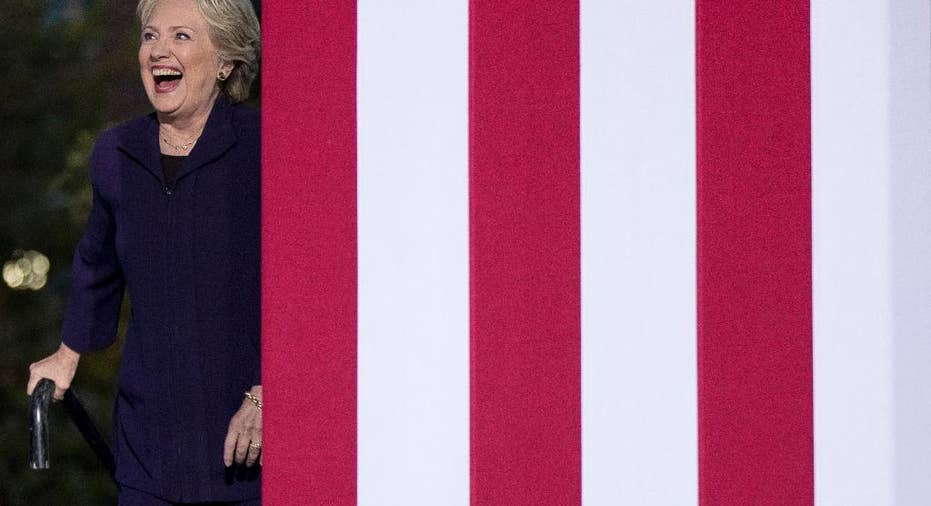 Continuing her policy focus on children and families, Hillary Clinton is pledging more tax relief for families with young kids.
The Democratic presidential nominee announced a plan on Tuesday to double the Child Tax Credit and to increase the amount that low-income families could get back in refunds.
Clinton said she is trying to help families struggling with the cost of child care, health care and college. She said the "new tax credit will make their lives a little bit easier and help restore fairness to our economy."
Clinton has made women and families a central priority of her campaign. She has pledged not to raise taxes on the middle class and has proposed plans to cap child care costs and offer tax credits for excessive health care costs or for family caregivers.
The latest proposal is in keeping with that. Currently, the Child Tax Credit is $1,000 per child under 17. Clinton would increase it to $2,000 per child up until the age of 4.
Clinton would also increase the amount that low-income families could get back in refunds under the program. Families with young children would see the most benefit.
Clinton's campaign said the plan would cost between $150 billion and $200 billion and would be paid with higher taxes on the wealthy. As with the current Child Tax Credit, it would phase out for higher income families.
Republican Donald Trump has proposed a more sweeping tax cut, condensing the current seven brackets to just three. But some analyses have found that his proposal could actually raise certain families' tax bills because of how it changes deductions and exemptions.
Trump has also proposed a tax deduction for child care — which could provide greater benefit to higher income families. He also proposes expanding the Earned Income Tax Credit to aid lower-income families with child care costs.