Clinical Data Whipsaws bluebird bio Inc. in November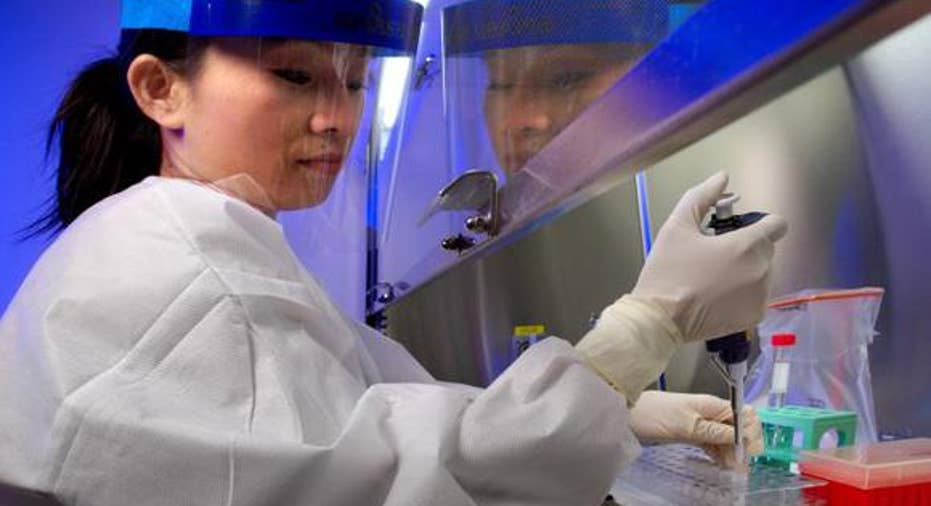 Shares of bluebird bio , a clinical-stage biotech company focused on developing gene-based therapies to treat genetic disorders and rare diseases, were whipsawed in November, but ultimately finished the month 15% higher, based on data from S&P Capital IQ. The catalysts responsible for giving shareholders whiplash were two clinical data releases.
The first major data release happened early in November, when bluebird bio reported results from two studies of patients with beta-thalassemia major, a genetic disease that results in the reduced production of hemoglobin and the need for frequent blood transfusions. The experimental therapy in question, LentiGlobin BB305, was observed to have rid patients with the non-0/0genotypes of needing a transfusion for at least six months in the Northstar and HGB-205 studies. Success was also witnessed with the 0/0genotypes, but it wasn't a perfect track record as with non-0/0genotypes. Upon hearing this news, shareholders, who expected perfection, pounced on bluebird bio, sending its shares down by more than 20%.
However, abstract data later in the month redeemed bluebird bio and its patient shareholders. Released in mid-November ahead of the American Society of Hematology's annual meeting, bluebird bio and its development partner Celgene showed that their experimental drug (bb1121), an anti-B-cell maturation antigen chimeric antigen receptor (thankfully abbreviated for us as CAR-BCMA) in multiple myeloma patients led to a partial remission of two weeks in one patient and stable disease in an additional five patients.
What's noteworthy here is that the six evaluable patients had progressed on a median of seven prior lines of therapy, so to get any sort of partial response or stable disease is pretty impressive. Celgene has made a name for itself with these unique partnerships, and bluebird's CAR technology looks promising in the early stages of treating multiple myeloma.
Image source: Centers for Disease Control and Prevention.
So what's next for bluebird bio? Considering that its pipeline is predominantly in the early stages of development, the best thing we can hope for is more positive clinical data.
To some extent (and I'm cheating a little bit by looking at the data released at ASH in December), we did see some of its November data clarified, which is ultimately a good thing. For LentiGlobin BB305, all non- 0/0genotypes went at least six months without the need for transfusions, whereas 0/0genotypes had a transfusion reduction ranging from 33% to 100%.
For the time being, investors should be willing to come to terms with the idea that bluebird bio is probably going to remain volatile. If you're considering an investment in this company or are already a shareholder, you should be willing to accept a lot of risk, but also be primed to prosper over the long run if bluebird bio's trials find their mark.
The article Clinical Data Whipsaws bluebird bio Inc. in November originally appeared on Fool.com.
Sean Williamshas no material interest in any companies mentioned in this article. You can follow him on CAPS under the screen nameTMFUltraLong, track every pick he makes under the screen nameTrackUltraLong, and check him out on Twitter, where he goes by the handle@TMFUltraLong.The Motley Fool owns shares of and recommends Celgene. It also recommends Bluebird Bio. Try any of our Foolish newsletter services free for 30 days. We Fools may not all hold the same opinions, but we all believe that considering a diverse range of insights makes us better investors. The Motley Fool has a disclosure policy.
Copyright 1995 - 2015 The Motley Fool, LLC. All rights reserved. The Motley Fool has a disclosure policy.