Cliffs Natural Resources Is Showing a Lot of Progress on Its Return to Profitability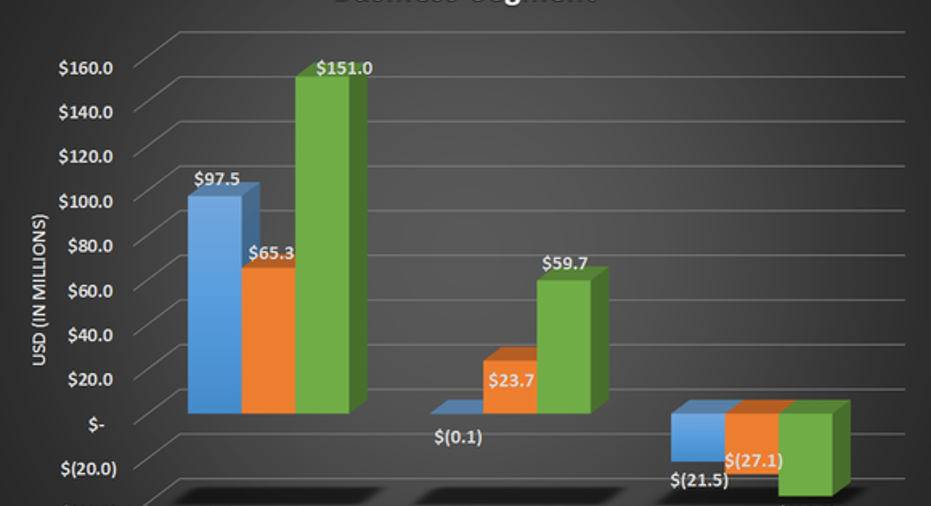 Last quarter, shares of Cliffs Natural Resources (NYSE: CLF) took a nosedive after earnings were released, even if that large drop wasn't necessarily deserved. This time around, though, Wall Streetcheered to the tune of a 19% gain after earnings thanks to a strong showing in the fourth quarter.
Let's have a quick look at Cliffs' results for the fourth quarter and what investors can look forward to in 2017
Image source: Getty Images
By the numbers
| Results* | Q4 2016 | Q3 2016 | Q4 2015 |
| --- | --- | --- | --- |
| Revenue | $676.5 | $553.3 | $432.5 |
| Operating income | $131.7 | $34.7 | $24.5 |
| Net income | $80.8 | ($27.8) | ($57.9) |
| Earnings per share | $0.34 | ($0.12) | ($0.39) |
DATA SOURCE: CLIFFS NATURAL RESOURCES EARNINGS RELEASE.*ALL NUMBERS IN MILLIONS, EXCEPT PER-SHARE DATA.
There were a lot of positive factors influencing this most recent report, both in and out of Cliffs' control. Starting with the one that is out of its control: iron ore prices in the Asia-Pacific region. Per-ton prices increased from $33.73 this time last year to $57.30 in the quarter. This was a big benefit, but there is no guarantee that Asia-Pacific prices will stay at these levels or rise.
With that in mind, the things that were really impressive were the things that Cliffs can control, notably the improvements in its U.S. iron ore business. Thanks to a major iron ore sales deal signed back in may with ArcelorMittal (NYSE: MT), Cliffs was able to restart one of its mines and increase production. As a result, total volumes sold were 53% higher than last year. On top of those large gains, it was also able to reduce per-ton operatingexpensesby 12%. All of these things led to a significant gain in operating margins.
DATA SOURCE: CLIFFS NATURAL RESOURCES EARNINGS RELEASES. CHART BY AUTHOR.EBITDA = EARNINGS BEFORE INTEREST, TAXES, DEPRECIATION, AND AMORTIZATION.
There was even some progress on the corporate side as well. Even though corporate costs increased in the quarter, that money was being better spent. Thanks to some debt extinguishment moves in the prior quarter, Cliffs has been able to reduce its interest expenses by 26%. So the increase in corporate spending went to higher research and development spending as well as some incentive compensation. That R&D spending is being done to produce new iron products that can be used in electric arc furnaces. These newer steel-making furnaces require a higher-quality steel than the traditional blast furnaces Cliffs has been supplying for years. Since most U.S. production is migrating toward these newer furnaces, Cliffs is trying to stay relevant in a changing market.
Big capital restructuring
Along with the company's earnings results came a slew of press releases announcing that it is making some major moves to recapitalize the business:
Raising $591 million through an equity issuance
Raising $500 million through unsecured senior notes due 2025
Paying off its 7% second lien notes due 2020 and its 8% 1.5 lien notes due 2020
Paying off the outstanding balance on its 5.9% senior notes due 2020, 4.8% senior notes due 2020, and 4.875% senior notes due 2021
In aggregate, these moves basically will extinguish or extend the terms for some of its debts due within the next few years. While the shareholder dilution isn't the best thing for shareholders, it will significantly reduce the company's total debt load as well as extinguish some of its highest-interest debt that it took on in the middle of the commodity downturn. This will put the company on much more solid financial footing for the next several years.
What management had to say
CEO Lourenco Goncalves:
What a Fool believes
When Goncalves took the reins in 2014, he immediately said he would focus on shedding the company of its non-core businesses, cut costs, get the company's balance sheet in order, and generate cash flow for investors. In a little more than two years, he has accomplished three of those goals. Even after the company completes this major debt reduction and restructuring move, there is still some room for improvement.
That said, Cliffs is in much, much better shape than it was a couple of years ago, and the company is looking more and more like it will be able to fulfill in 2017 all of the promises Goncalves made.
10 stocks we like better than Cliffs Natural ResourcesWhen investing geniuses David and Tom Gardner have a stock tip, it can pay to listen. After all, the newsletter they have run for over a decade, Motley Fool Stock Advisor, has tripled the market.*
David and Tom just revealed what they believe are the 10 best stocks for investors to buy right now... and Cliffs Natural Resources wasn't one of them! That's right -- they think these 10 stocks are even better buys.
Click here to learn about these picks!
*Stock Advisor returns as of February 6, 2017
Tyler Crowe owns shares of Cliffs Natural Resources. The Motley Fool owns shares of Cliffs Natural Resources. The Motley Fool has a disclosure policy.