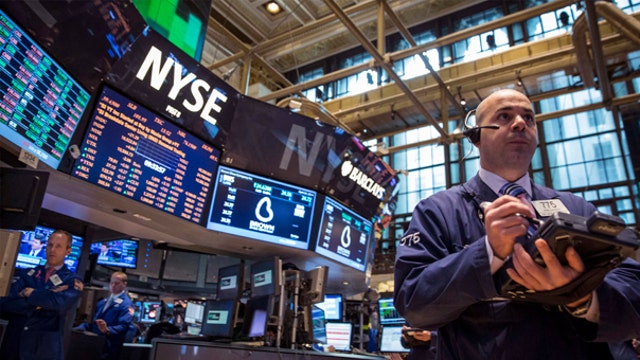 U.S. stocks rallied on Thursday to their largest gain in three weeks. The Dow Jones surged 323 points and ended the day less than 93 points away from 18,000. Three Dow stocks -- Home Depot, Wal-Mart and United Health Group -- hit lifetime highs today. All three major indices are now positive for the year.
The search for two killers took French tactical police to villages northeast of Paris on Thursday. The remaining two suspects are believed to have carried out the horrific massacre at the satirical newspaper Charlie Hebdo this week that left 12 people dead. The country's leading authorities on security and terrorism, Fred Burton, vice president of intelligence at Stratfor, joined FBN to discuss the situation. Head to FOXBusiness.com/OnCall to hear what he said companies can do to protect themselves, and what countries he thinks are at the biggest risk of being targeted.
And football fans have a lot to cheer about the next several days from the NFL playoffs to the first-ever college championship game. Head to FOXBusiness.com/OnCall to hear what a panel of football insiders told FBN they think the college championship could soon trump the mighty Super Bowl and whether that will increase the calls to pay college players.
Here's what's coming up Friday: At 8:30 a.m. ET we'll get the last jobs report of 2014. Economists are expecting 240,000 new jobs added in December and the unemployment rate of 5.7%, which would be the lowest level in six-and-a-half years.
Be sure to check out all of today's interviews on FOXBusiness.com/OnCall and tune into Countdown to the Closing Bell every week day at 3 p.m. ET.