Citigroup Triples Its Dividend and Boosts Stock Buybacks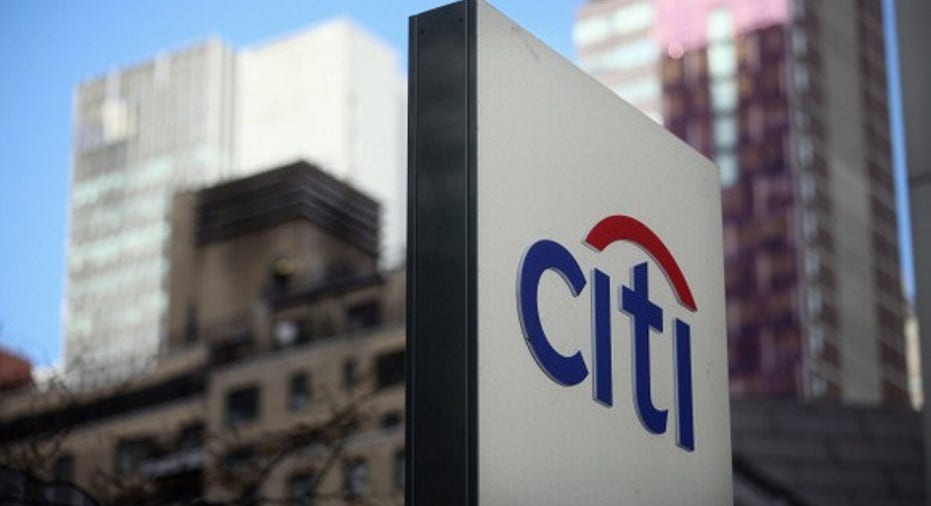 Image source: iStock/Thinkstock.
On Thursday afternoon, the Federal Reserve published the results from the second round of this year's stress test. Citigroup passed, which paves the way for the nation's fourth biggest bank by assets to increase its dividend and stock repurchase plan.
"We are pleased that today's result shows progress on two of our most important priorities -- to establish Citi as an indisputably safe and strong institution and to demonstrate our ability to consistently increase the amount of capital returned to our shareholders," said Michael Corbat, Citi's chief executive officer. "We remain intently focused on strengthening and improving Citi's capital planning process while delivering the returns that our shareholders expect and deserve."
Citigroup followed up the Fed's announcement by saying that it will raise its quarterly dividend to $0.16 per share. That equates to a more than threefold increase from its current quarterly payout of $0.05 per share. It also marks only the second time since the financial crisis that the bank has boosted its payout. Last year it rose on a per-share basis from $0.01 to $0.05.
Citigroup will also increase its common stock repurchase program to $8.6 billion during the four quarters starting in the third quarter of 2016. That's up from the $7.8 billion announced in the wake of last year's stress tests. Taken together, Citigroup's planned capital actions total $10.4 billion over the next four quarters.
Shares of the New York-based bank were up 4.2% during today's trading session, which closed before the Fed released the results. They're up an additional 2.6% in after-hours trading.
Citigroup's performance on this year's stress test is very good news for the $1.8 trillion bank. Its shares traded for a 30% discount to its tangible book value going into the test, a level that's typically associated with a deep recession. Its disappointing performance on previous tests undoubtedly played into this, leading investors to question the competency of its management. Its CEO went so far last year as to intimate that he would step down if it failed two years in a row, which it didn't.
Its inability to increase its dividend also contributed to its depressed valuation, as a substantial amount of capital accumulated on its balance sheet. This weighed on its return on equity, which was only 7.9% last year, compared with its 12.9% cost of common equity. This implies that Citigroup is eroding shareholder value.
The news on Thursday that Citigroup can more than triple its dividend and boost its annual stock repurchase program by $800 million will thus be welcome news to the bank's shareholders. And if it's able to follow this up on July 15 with a positive second-quarter earnings performance, investors can reasonably expect its stock to go even higher.
The article Citigroup Triples Its Dividend and Boosts Stock Buybacks originally appeared on Fool.com.
John Maxfield has no position in any stocks mentioned. The Motley Fool has no position in any of the stocks mentioned. Try any of our Foolish newsletter services free for 30 days. We Fools may not all hold the same opinions, but we all believe that considering a diverse range of insights makes us better investors. The Motley Fool has a disclosure policy.
Copyright 1995 - 2016 The Motley Fool, LLC. All rights reserved. The Motley Fool has a disclosure policy.