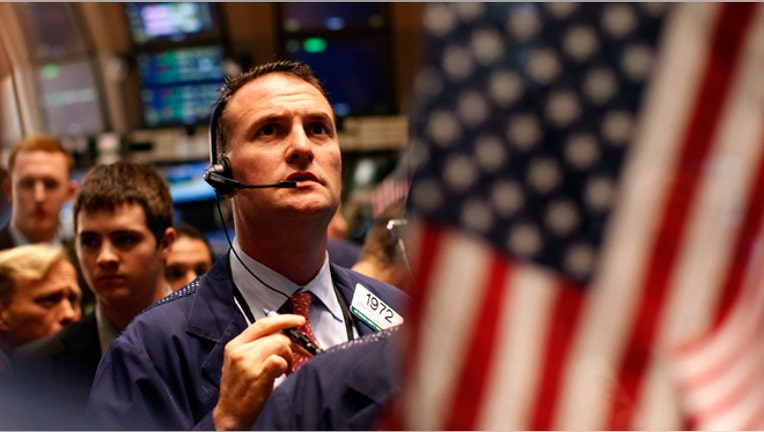 Citigroup (NYSE:C) advised clients to underweight U.S. stocks on Wednesday due to concerns about valuation, but the investment bank remains bullish on global stocks and upgraded its outlook on Europe and the U.K.
The downgrade from Citi comes after the Dow Industrials suffered a 4.45% decline last month, their worst August since 1998, amid concerns about a military clash with Syria, the Federal Reserve dialing back monetary stimulus and a slowdown in the housing market.
"Valuations here are not as attractive as other parts of the world," Citi's global equity strategists wrote in a note to clients on Wednesday.
Citi now rates U.S. markets at "underweight," compared with "neutral" previously.
The global strategists note that Tobias Levkovich, Citi's top U.S. equity strategist, remains "constructive" on domestic equities, but believes the second half of 2013 "may prove more challenging as analyst EPS forecasts are likely to be cut further."
Wall Street has already slashed its forecasts for third quarter earnings. Analysts tracked by S&P Capital IQ project S&P 500 earnings will tick up just 3.71% in the third quarter, compared with calls for a 9.09% jump as of April 1 and a 16.54% leap back in October 2012.
Growth forecasts for the fourth quarter have also been cut. Capital IQ said S&P 500 earnings are projected to rise 10.19% in the fourth quarter, compared with calls for 12.87% growth in early April and 17.75% growth in January.
Despite the more cautious tone on domestic equities, Citi said it is "still bullish" overall, projecting global equities will rally 15% to the middle of 2014.
"Reasonable valuations, improving GDP growth, slowing earnings downgrades and rising corporate/investor risk appetite support our constructive view," Citi wrote. "The bears need another global economic/financial crisis. We think that remains unlikely for now."
With that in mind, the bank raised its rating on Europe, excluding the U.K., to "neutral" from "underweight."
Recent economic reports show many European economies are finally showing signs of life after years of weakness amid the eurozone's sovereign debt crisis.
"The economic outlook is improving across Europe," Citi wrote.
Since hitting a 2013 low of 2511.83 on June 24, the Euro Stoxx 50 has rallied almost 10% through Tuesday's close at 2753.35. However, the index has declined in five of the past seven days and is off 3.54% since August 16.
Meanwhile, Citi grew more bullish on the U.K., upgrading the country's stocks to "overweight" from "neutral," joining global emerging markets and Asia, excluding Japan.
London's FTSE 100 has rallied almost 10% year-to-date and has jumped 15.4% since hitting 52-week lows in mid-November 2012.
"EM and the U.K. appear the cheapest major regions across the world," Citi said, noting they are trading at 11.8x and 13.3x trailing price-to-earnings ratios, respectively.