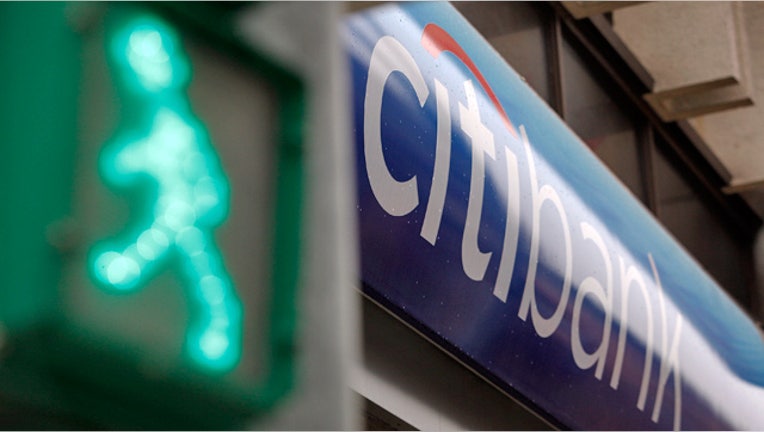 Citigroup (NYSE:C), the third-largest U.S. bank by assets, beat Wall Street second-quarter estimates, reporting adjusted earnings of $1 a share versus an expected 89 cents a share, as the bank presses ahead with raising its quarterly one-cent dividend and boosting its stock buyback – both of which were rejected by the Federal Reserve earlier this year.
The bank reported $2.9 billion in second quarter net income, down 12% from the prior year period. It booked $18.6 billion in revenues, though, on an adjusted basis that number rose to $18.8 billion. Those figures were against analyst estimates of $18.76 billion and were down 10% versus the $20.6 billion Citigroup reported in revenues for the prior-year period.
The bank drew down $984 million in loan-loss reserves into earnings, a drawdown it says is 50% lower versus the prior year quarter. Earnings were also supported by an improvement in Citi's debt, adding $219 million to its reported second quarter profits. Operating expenses of $12.1 billion were 6% lower than the prior year period.
Vikram Pandit, 55, Citigroup's chief executive officer, said in a statement: "Our core businesses performed well in a difficult environment and are generating solid returns.
For more than a year, Citigroup's Pandit has reportedly indicated to shareholders he seeks a higher dividend payout. Pandit told the U.K.'s Sunday Telegraph he expects to start discussing returning some cash to investors by the end of the year.
But last March the Federal Reserve rejected the higher dividend and a stock buyback because it said the New York-based bank did not have enough capital to raise its dividend and to withstand another financial crisis. Citi today says its Basel I Basel III tier 1 capital ratio rose to 7.9%.
Citigroup insiders have told FOX Business that the Federal Reserve had also rejected the bank's request for share buybacks, estimated at $8 billion to $10 billion over two years.
The bank reportedly did not ask the Federal Reserve for permission to raise the dividend last month, when it submitted its latest capital plan.
The rejection from the Fed was an embarrassment for Pandit, whose 2011 compensation package of $15 million for last year was then nixed by shareholders in a nonbinding advisory vote the following month.
Citigroup was the first major bank and the biggest company by market value to have suffered a shareholder no-vote on executive compensation.
Citigroup has had the worst stock price performance among large banks over the last decade, and its stock dropped 44% over the year. But it ranked among the highest in terms of compensation for top executives.
Citigroup nearly collapsed during the financial crisis and was rescued by $45 billion in bailout money from the government in late 2008, as well as a $306 billion government backstop to its balance sheet.
In February 2009, Pandit said he would accept a salary of just $1 until the bank was able to turn a profit. He had received compensation in the form of stock grants and options valued at a total of $125 million for 2007 and 2008. In January 2011, the bank raised his annual base pay to $1.75 million, and in May 2011, it gave Pandit a $23.2 million retention award, making him one of the highest-paid bank CEOs. Citigroup paid him $165 million when it bought his underperforming hedge fund for a reported $800 million in 2007. That fund has since been shut.
Citigroup faced another blow when Moody's Investors Services downgraded the bank along with Bank of America to two notches above junk status last month. That level is similar to Citi's ratings in the 1980s and early 1990s after the Latin America's sovereign-debt defaults, notes CreditSights Inc. in New York. All the U.S. banks remained on negative outlook, which means their ratings could be cut again.
The downgrade hurt the bank sector's business trading derivatives that aren't centrally cleared. That market provides about 15% of the industry's trading revenue. Credit-default swaps tied to Citigroup have improved in trading recently.
However, Citi is moving to be a pure-play bank, with traditional deposit and lending services, analysts note. In its most recent second quarter report, Citi reported its equity trading revenue is down 29% from the prior year period, to just $550 million, and its fixed income desk pulled in $2.8 billion, down 4% from the prior year.
Citi lashed out at Moody's after the downgrade, saying "Citi strongly disagrees with Moody's analysis of the banking industry and firmly believes its downgrade of Citi is arbitrary and completely unwarranted," adding "Moody's approach is "backward-looking" and ignored its improving balance sheet.
As of the end of the first quarter of 2012, Citi Holdings assets were $191 billion, or just 10% of Citi's total assets.
At the end of the first quarter of 2012, Citi had over $420 billion of surplus liquidity held in cash and government securities.