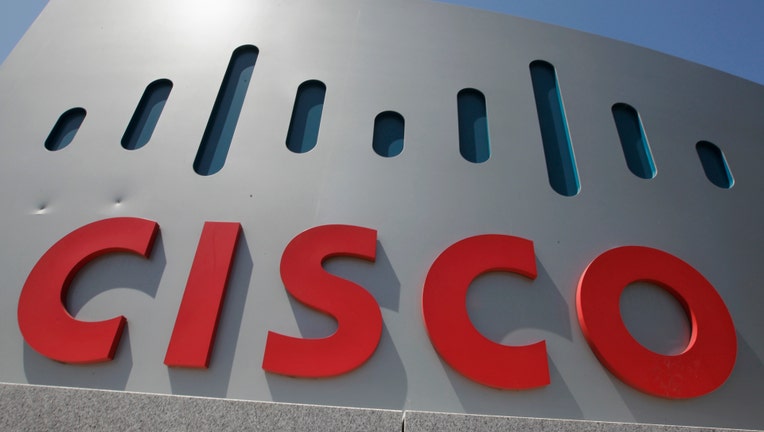 Shares of Dow component Cisco Systems jumped 6 percent in the after-hours session, after fiscal fourth-quarter profit and revenue topped Wall Street estimates.
On an adjusted basis, the company earned 70 cents per share, beating analysts expectation by 1 cent.
Total revenue rose 6 percent to $12.84 billion, topping average estimate of $12.77 billion.
It was the company's third straight quarter of revenue growth after two years of declines.
The company highlighted improving subscription-based revenue.
Cisco has moved into products focused on cyber security and Internet of Things, to counter sluggish demand in its traditional routers and switches business.
"We had a very strong finish to a great year and generated our highest quarterly revenue of $12.8 billion," said Chuck Robbins, Chairman and CEO of Cisco. "Our results demonstrate a combination of strong customer adoption of our latest innovations, the ongoing value customers see in our software and subscription offerings and excellent execution across our customer segments and geographies."
The company sees first-quarter revenue growth of between 5 percent and 7 percent and adjusted profit of between 70 cents and 72 cents per share.
Analysts were expecting a profit of 69 cents according to Thomson Reuters I/B/E/S.
Subscriptions represented 56 percent of total software revenue in the quarter.
Revenue in the security business rose 12 percent .
Revenue from the unit with the traditional business of  switches and routers, rose 7 percent.