Cisco Systems Inc. Bets Big On Smarter Cars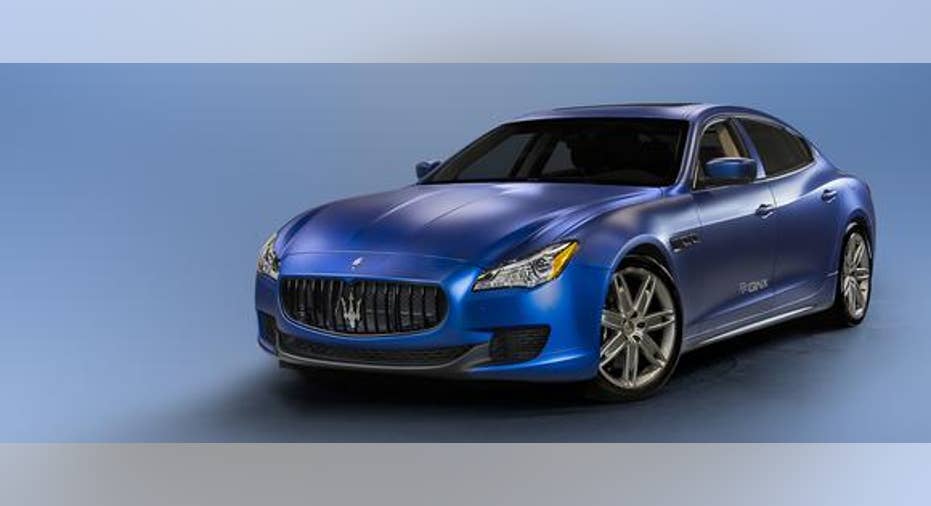 Networking giant Cisco recently partnered with Korean automaker Hyundai to develop in-vehicle network technology for high-speed data transfers. The companies claim that the partnership will help bridge the gap between today's connected cars and the driverless cars of the future.
Hyundai's "Empty Car Convoy" promotion. Image source: Hyundai.
For example, an advanced driver assistance system communicates with cameras and sensors to control the brakes and change lanes while delivering information to the driver's dashboard. Constant cloud connectivity will also be required for cars to communicate with road infrastructure and for vehicle problems to be remotely diagnosed. Hyundai is also developing a "smart traffic" feature for new cars, which enables vehicles to select the best route depending on real-time traffic data. Strengthening connectivity for all those features could pave the digital roads for autonomous vehicles over the next few years.
Emerging alliances in automotive techCisco isn't the only tech giant to cross industry lines to work with automakers. Microsoft recently teamed up with Toyota to create Toyota Connect, which will use Microsoft's Azure cloud platform to gather and analyze drive data to help develop new products for drivers, enterprise customers, and dealers. Ford also partnered with Amazonto link its connected vehicles to Amazon's Alexa-powered smart home devices.
Several long-term forecasts explain why these two industries are growing closer. BI Intelligence estimates that the percentage of new cars which areshipped "connected" to the Internet will rise from 13% in 2015 to 75% in 2020. Boston Consulting Group believes that improvements in those connected features will enable driverless cars to navigate most city streets by 2022.
Meanwhile, Cisco estimates that the number of connected devices in the world will double from 25 billionin 2015 to 50 billion in 2020, creating a massive "Internet of Things" (IoT) market which includes wearables, smart appliances, connected cars, and other gadgets. To tap into that growth, automakers like Hyundai and Toyota need to team up with tech veterans like Cisco and Microsoft.
Maserati's QNX Technology Concept Car. Image source: QNX.
Why is Cisco interested in the IoT market?Cisco is one of the largest vendors of switches and routers in the world, but neither market is a high-growth one. Sales of switches fell4% annually last quarter, while sales of routers rose 5%. Those two businesses account for nearly half of its top line, but they are both threatened by cheaper rivals like Huawei and new cloud networking solutions which require fewer routers and switches.
Cisco is countering those headwinds by investing in its higher-growth service provider video, security, and wireless businesses. It's also relying heavily on inorganic growth to expand its presence in the IoT market. In March, it completed its$1.4 billion acquisition of IoT service platform provider Jasper Technologies, which will become its new IoT Cloud Business Unit. Last year, Jasper inked deals with Microsoft and IBM to offer its platform to both tech giants' cloud customers. Those partnerships will complementits"Connected Analytics for the Internet of Everything" initiative, which integrates data analytics features into its network hardware.
Cisco's IoT strategy also includes investments in smaller companies and funds related to IoT technologies, which are categorized into threethemes -- data analytics, content technology ecosystems, and connected mobility solutions. To complement that push, itlaunched start-up accelerators and innovation centers worldwide to tether innovators and builders to its IoT products and services.
Connected cars and smarter citiesThe IoT market is widely referred to the "third wave" of computing. The first wave consisted of PCs, the second wave was fueled by mobile devices, and the third wave will connect all objects to each other and the cloud. That third wave will include "smart cities" where roads interact with vehicles, vehicles interact with people, and buildings interact with each other.
Back in 2011, Cisco, IBM, and Edison International created a reference architecture for smart cities. That designincluded a vast network of data centers, mobile devices, cloud services, and edge devices like meters and gateways working in unison to automate tasks and analyze data. In March, research firmNavigant claimed that Cisco and IBM were the top two leaders in the smart cities market.
The key takeawayBy installing its technology into smart cities and connected cars, Cisco ensures that its sales won't fall off a cliff if it loses market share in switches and routers to cheaper rivals or cloud-based solutions. Partnering with Hyundai, one of the top automakers in the world, is a smart move and could pave the way for similar connected car partnerships in the near future.
The article Cisco Systems Inc. Bets Big On Smarter Cars originally appeared on Fool.com.
Leo Sun owns shares of Amazon.com. The Motley Fool owns shares of and recommends Amazon.com and Ford. The Motley Fool owns shares of Microsoft. The Motley Fool recommends Cisco Systems. Try any of our Foolish newsletter services free for 30 days. We Fools may not all hold the same opinions, but we all believe that considering a diverse range of insights makes us better investors. The Motley Fool has a disclosure policy.
Copyright 1995 - 2016 The Motley Fool, LLC. All rights reserved. The Motley Fool has a disclosure policy.