Cirrus Logic Inc. Suffers From Soft Smartphone Demand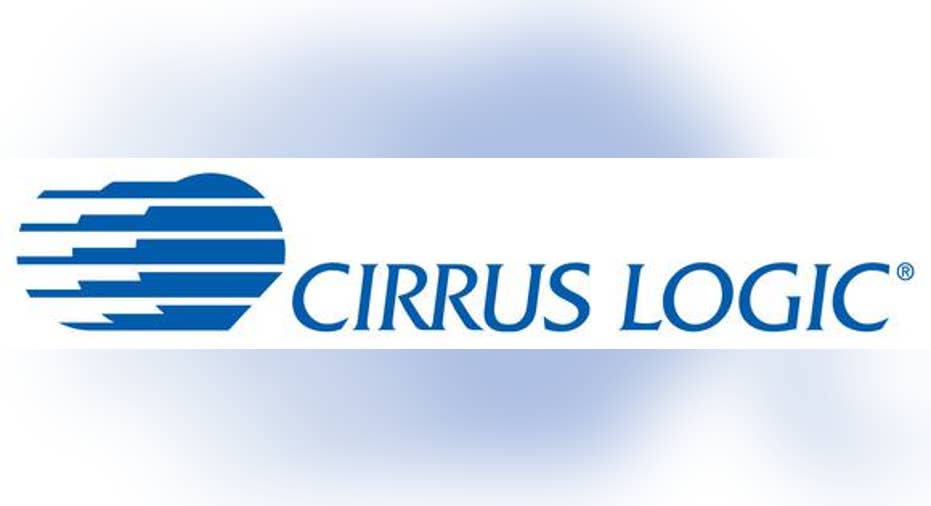 Audio-chip developer and Apple supplier Cirrus Logic reported its fiscal fourth-quarter results after the market close on April 26. Both revenue and profit tumbled on weak sales of portable audio products, and that trend is expected to continue during the first quarter. Here's what investors need to know.
Cirrus results: The raw numbers
| Metric | Q4 2016 | Q4 2015 | Growth (YOY) |
| --- | --- | --- | --- |
| Revenue | $232.0 million | $255.2 million | (9.1%) |
| GAAP EPS | $0.21 | $0.32 | (34.4%) |
| Non-GAAP EPS | $0.38 | $0.66 | (42.4%) |
Source: Cirrus Q4 earnings release.
What happened with Cirrus this quarter?Soft demand for smartphones pressured Cirrus' performance during the fourth quarter.
Despite lower revenue, gross margin expanded. GAAP gross margin was 49.7%, up from 46.6% in the prior-year period, while non-GAAP gross margin was 49.8%, up from 46.6%.
GAAP operating expenses rose 5.1% year over year, with the company citing heavy involvement in new product ramps, tape outs, and design activity.
Cirrus' largest customer, Apple, accounted for 62% of revenue.
An 11.2% drop in portable audio revenue was partially offset by increased sales of automotive, consumer, and other non-portable components.
Cirrus' guidance for the first quarter of fiscal 2017 calls for another revenue decline.
Revenue expected in a range of $220 million to $250 million, down from $283 million during the prior-year period.
GAAP gross margin expected between 47% and 49%.
GAAP R&D and SG&A expenses expected in a range of $103 million to $107 million, compared to $93 million during the fourth quarter.
What management had to sayRevenue did increase substantially for the full fiscal year, and CEO Jason Rhode pointed out the positives. "FY16 was an outstanding year forCirrus Logicas we delivered record revenue of$1.2 billion, up 28 percent from the prior year. Additionally, the company is positioned to exceed our long-term revenue growth model again in FY17. Demand for our products continues to gain momentum as our customers push to further differentiate their devices with compelling and consistent audio and voice capabilities. With a robust portfolio of components and an extensive roadmap the company is well positioned to capitalize on the rapidly growing markets for audio and voice in FY17 and beyond."
Despite Cirrus' continued dependence on Apple, the company has made progress diversifying its customer base. "Cirrus Logic's strategy of providing a comprehensive portfolio of the very best hardware, software and associated signal processing algorithms has enabled the company to increase content and share with key customers in both flagship and mid-tier devices. We have experienced success with this approach across numerous OEMs, including our third largest handset customer, where we have greatly expanded our presence."
Looking forwardWith Apple reporting a double-digit decline in revenue and iPhone unit sales during its first quarter, as well as guiding well below expectations, Cirrus' weak guidance should come as no surprise. The company's long-term strategy to diversify may be making progress, but Cirrus still lives and dies by the iPhone.
Cirrus does expect to post strong annual revenue growth above its long-term model of 15% in fiscal 2017, but with a weak first quarter expected, that may be easier said than done. If iPhone sales continue to slump, and if the expected iPhone 7 doesn't reignite demand, that growth target may end up being overly optimistic.
The article Cirrus Logic Inc. Suffers From Soft Smartphone Demand originally appeared on Fool.com.
Timothy Green has no position in any stocks mentioned. The Motley Fool owns shares of and recommends Apple. The Motley Fool recommends Cirrus Logic. Try any of our Foolish newsletter services free for 30 days. We Fools may not all hold the same opinions, but we all believe that considering a diverse range of insights makes us better investors. The Motley Fool has a disclosure policy.
Copyright 1995 - 2016 The Motley Fool, LLC. All rights reserved. The Motley Fool has a disclosure policy.