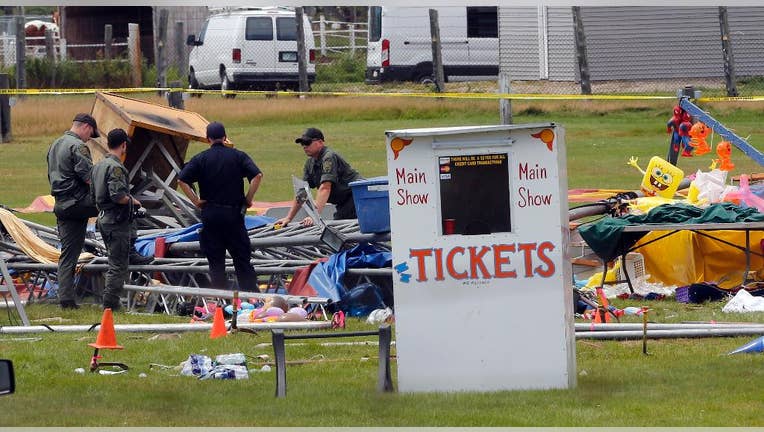 Operators of a circus where a father and daughter died in a tent collapse during a storm in New Hampshire say the entire cast and crew is "reeling" from shock.
The statement from Walker International Events of Sarasota, Florida, was posted Wednesday morning on its Facebook page. It's the first word from the circus operator since the tent collapsed Monday evening at the Lancaster fairgrounds. The statement says the company "cannot begin to express the pain and sadness we feel."
The storm was packing winds of more than 60 mph when it blew through the fairgrounds about 15 minutes after the show started.
Fire Marshal Bill Degnan says about 100 people were inside the tent when it fell. Concord, Vermont, resident Robert Young and his 8-year-old daughter, Annabelle, were killed.