Cigna to buy Express Scripts for $67 billion, including debt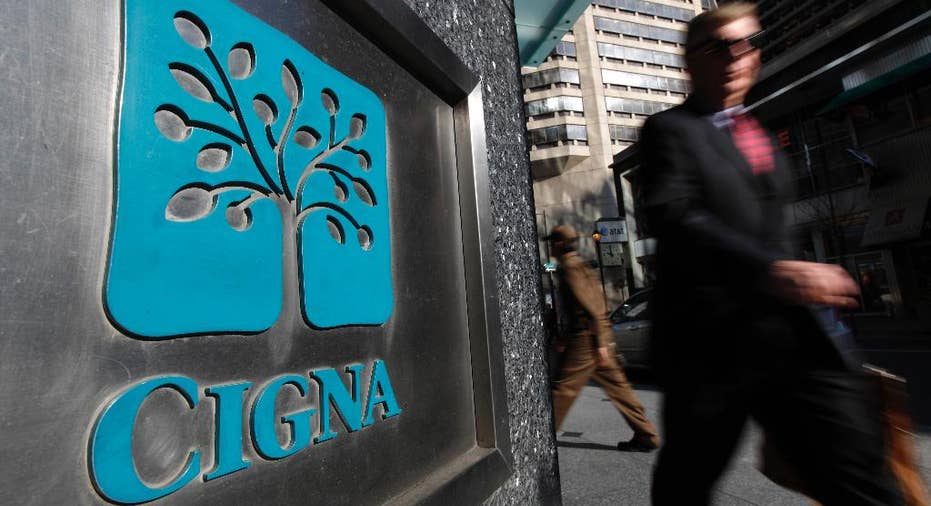 Health insurer Cigna said Thursday it will pay $67 billion for pharmacy benefit manager Express Scripts, the biggest administrator of prescription-drug benefits in the U.S., in a deal that could mean a greater ability to control expenses and broaden services to customers.
With the deal, Cigna acquires a middleman that negotiates prices with drugmakers. The offer consists of $48.75 in cash and 0.2434 shares of stock of the combined company per Express Scripts share. The deal is subject to regulatory approval, which is expected.
The total value of the deal includes the assumption of approximately $15 billion in Express Scripts debt.
"This combination accelerates Cigna's enterprise mission of improving the health, well-being and sense of security of those we serve, and in turn, expanding the breadth of services for our customers, partners, clients, health plans and communities," Cigna President and CEO David M. Cordani said in a statement. "Together, we will create an expanded portfolio of health services, delivering greater consumer choice, closer alignment between the customer and health care provider, and more personalized value."
Upon closing of the transaction, Cigna shareholders will own about 64% of the combined company, while Express Scripts shareholders will own around 36%. The consideration represents an approximately 31% premium to Express Scripts' closing price of $73.42 on March 7, 2018.
The combined company will be named Cigna and will be led by Cordani, while its board will be expanded to 13 directors, including for independent members of the Express Scripts board. Cigna's current headquarters in Connecticut will be the home for the new company.
This would be the second such deal in the past year. CVS Health signed a $69 billion deal in 2017 to buy Aetna. Cigna also attempted to buy Anthem in 2015, but the deal was blocked by regulators.
U.S. grocery store chain Albertsons announced last month it would enter into the health care industry as well, buying drugstore chain Rite Aid in a deal that would create a company worth about $24 billion, with annual revenues of $83 billion in its first year.