Chuy's Serves Up a Second Quarter of Sliding Comps -- Time to Worry?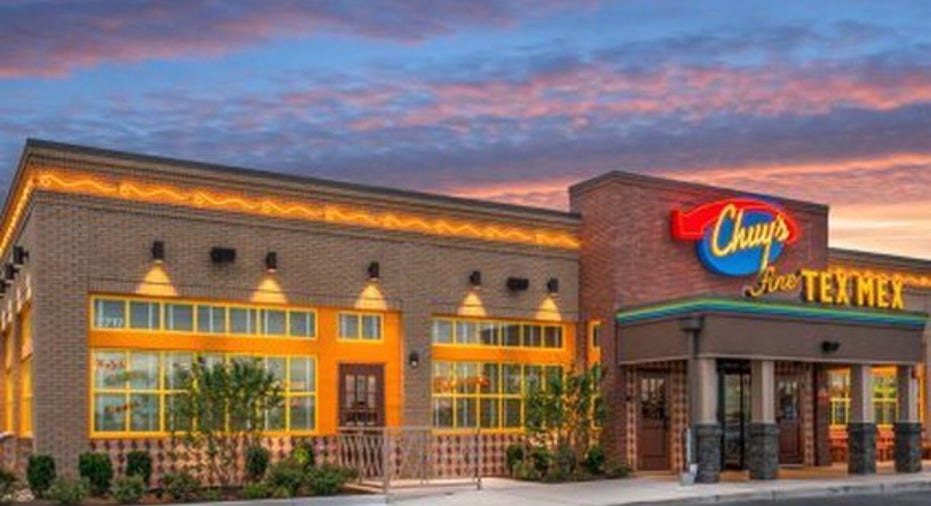 Coming into Chuy's Holdings' (NASDAQ: CHUY) first-quarter earnings report, investors were hoping to see comparable restaurant sales rebound after last quarter's sudden decline. Instead, the Tex-Mex restaurant chain reported a second consecutive quarter of falling comps and lowered its full-year guidance to boot.
Is this once-promising growth story beginning to sputter out?
Succumbing to an industrywide malaise
Even during a tough 2016, Chuy's delivered three quarters of positive comps growth before finally turning negative in the holiday period, falling 1.1% as the company couldn't overcome a sharp decline in customer traffic.
For the first quarter, Chuy's comparable sales declined by 0.7%, fueled by a 2.2% decrease in weekly customers and partially offset by a 1.5% increase in the average guest check.
Image source: Chuy's Holdings.
That slowing traffic is hardly surprising given the struggles of the broad restaurant industry. And if you're looking for a bright spot, Chuy's continues to perform better than the industry as a whole -- which saw uglier comps declines of 1.6% and traffic declines of 3.6% for the quarter, according to Black Box Intelligence. While that's probably cold comfort for now, it also means Chuy's sales will likely continue to outperform if and when traffic begins to pick back up again.
Given these results, management also lowered guidance for 2017 full-year comps to a range of 0.5% to 1.5% (down from 1% to 2%). While that's not great news, it's also a fairly small adjustment. And management continues to believe they'll make it back to positive full-year comps growth, noting much easier year-over-year comparisons coming in the third and fourth quarters.
Store-level margins still look healthy
Also continuing a trend that began in 2016, Chuy's restaurant-level operating margin fell to 19.1%, down from 20.4% last year, driven mainly by higher labor costs. For reference, 2016 full-year margins clocked in at 19.3%, and the company has long been performing well above its blended restaurant-level margin target for new and mature stores of 15% to 16.5%.
While this quarter's margins still look pretty appetizing, this continues to be an area to watch as Chuy's begins its expansion into higher-rent (and higher-wage) markets like Denver, Miami, and Chicago later this year.
Store expansion will compensate for comps weakness
While it's not a cure-all for slowing comps, Chuy's aggressive plan for store growth will help provide a continued tailwind for revenue and net income. Chuy's long-term plan to double its store base over the next three to five years remains intact, with the company on track to open 12 to 14 new units this year. At the midpoint, this represents 16% annual store growth in 2017, which should at least keep the top line expanding by double digits.
Image source: Getty Images.
Management isn't panicking -- and neither am I
Interestingly, on the earnings call, Chuy's management didn't really provide much color on anything it plans to do differently to wade through this period of low traffic. With comps growth set to return later this year, management is simply sticking to its original game plan.
And why not? While Chuy's isn't immune to the broad trend of consumers dining out less frequently, it's also in the enviable position of being able to comfortably ride out the cycle. The restaurants are nicely profitable, and the company generates more than enough cash to fund all of its own expansion without taking on debt. And with the store base increasing at more than 16% for the foreseeable future, revenue and earnings growth should follow suit with a long runway ahead.
If comps continue to fall short of management's expectations, it might be time to start second-guessing the growth plan, but for investors with a multi-year investment horizon, this looks more like a bump in the road than a fundamental change to the Chuy's story.
10 stocks we like better than Chuy's HoldingsWhen investing geniuses David and Tom Gardner have a stock tip, it can pay to listen. After all, the newsletter they have run for over a decade, Motley Fool Stock Advisor, has tripled the market.*
David and Tom just revealed what they believe are the 10 best stocks for investors to buy right now...and Chuy's Holdings wasn't one of them! That's right -- they think these 10 stocks are even better buys.
Click here to learn about these picks!
*Stock Advisor returns as of May 1, 2017.
Andy Gould owns shares of Chuy's Holdings. Andy Gould has the following options: short October 2017 $30 puts on Chuy's Holdings. The Motley Fool owns shares of and recommends Chuy's Holdings. The Motley Fool has the following options: short October 2017 $30 puts on Chuy's Holdings. The Motley Fool has a disclosure policy.