Chipotle Stock Has a Lot to Prove on Tuesday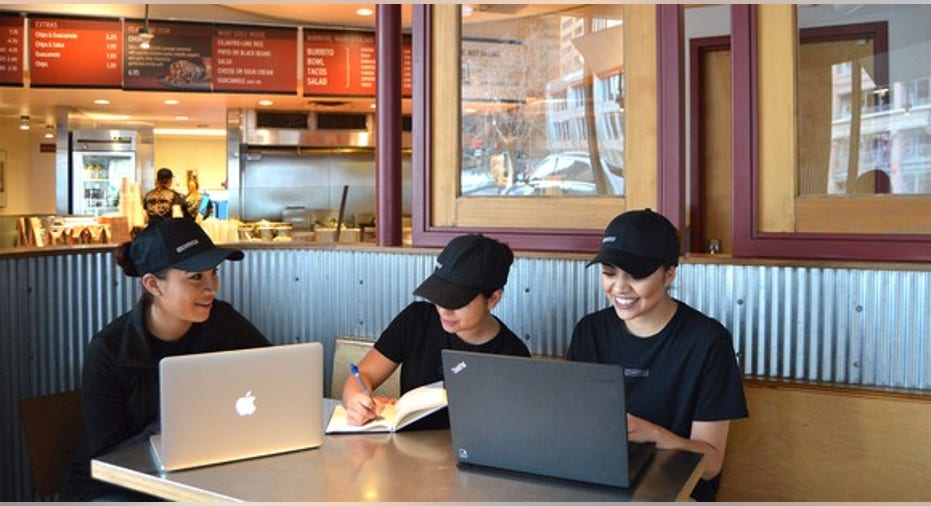 Chipotle Mexican Grill (NYSE: CMG)is in the process of trying to dig its way out of a pretty big hole, and in a couple of days, we'll find out how much ground the burrito roller has left to make up. There will be improvement in thefirst-quarter results that Chipotle will be posting after Tuesday's market close. The only real mystery in the fresh financials will be the degree of the growth.
Analysts are holding out for $1.05 billion in revenue through the first three months of the year, 26% ahead of where things were a year earlier. The heady gain would be Chipotle's strongest year-over-year quarterly growth in more than two years, but it's also important to remember where the chain was a year earlier. Revenue plunged 23% as new restaurant openings weren't enough to offset a cruel 29.7% plunge in comparable-restaurant sales.
Wall Street pros see new restaurant openings and a roughly 15% uptick in comps fueling the 26% top-line growth that they are targeting. Analysts also see a profit of $1.27 a share for the quarter, reversing an $0.88-a-share deficit a year ago that was the chain's first and, fortunately, only quarterly loss as a public company.
Image source: Chipotle.
Guac you like a hurricane
If optimists need a reality check, they may want to take a look at the two-year growth at Chipotle. The fast-casual eatery clocked in with a profit of $3.95 a share on $1.09 billion in revenue during the first quarter of 2015. Revenue was higher despite Chipotle serving its signature burritos and bowls in a lot fewer locations back then. Chipotle had just 1,783 locations at the start of 2015, rising to 2,250 units two years later.
Margins have also been smacked around given the lower per-store volumes and rising labor and occupancy costs. It's going to be hard to applaud a profit of $1.27 a share when it's less than a third of what it was two years earlier.
Obviously, it's great to see Chipotle moving in the right direction again. Chipotle's guidance back in early February for all of 2017 calls for comps in the high single digits. It expects to open another 195 to 210 new locations. Expansion may seem to be doing little more than padding revenue growth at the expense of escalating its operating costs, but it will be a big factor in bottom-line growth if Chipotle ever gets back to its peak margin performance.
It has taken a lot longer for Chipotle to bounce back from the retracting customer base following a few incidents of food-borne illnesses in late 2015. There hasn't been an incident reported in more than a year, but some former customers either don't trust Chipotle or they've moved on to shinier concepts.
Speaking of shinier concepts, it will be interesting to see if Chipotle has any insight to offer on its new TastyMade burger concept, the progress of Pizzeria Locale, or any additional color on its decision to cut the cord on ShopHouse. Sibling concepts won't be the focus of investor attention now that its namesake chain is moving in the right direction, but the market will want to be ready for the next time that Chipotle falls into a hole.
10 stocks we like better than Chipotle Mexican GrillWhen investing geniuses David and Tom Gardner have a stock tip, it can pay to listen. After all, the newsletter they have run for over a decade, Motley Fool Stock Advisor, has tripled the market.*
David and Tom just revealed what they believe are the 10 best stocks for investors to buy right now... and Chipotle Mexican Grill wasn't one of them! That's right -- they think these 10 stocks are even better buys.
Click here to learn about these picks!
*Stock Advisor returns as of April 3, 2017
Rick Munarriz has no position in any stocks mentioned. The Motley Fool owns shares of and recommends Chipotle Mexican Grill. The Motley Fool has a disclosure policy.