Chipotle slides as customers turn up nose at cheese dip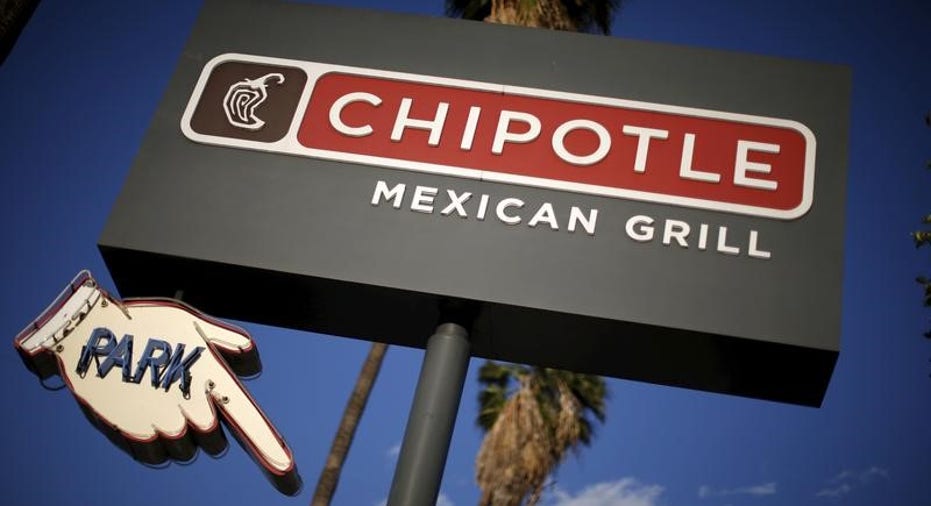 Shares of Chipotle Mexican Grill <CMG.N> sank 3 percent on Monday as customers on social media turned up their noses at the burrito seller's new "queso" cheese topping.
Since the restaurant chain added queso to its menu across the United States last week, Twitter users have widely panned the product, which Chipotle describes as "complex and slightly spicy".
"Chipotle queso is probably the most disappointing thing I've ever experienced in my life," tweeted Twitter user @arbythompson on Monday.
"Chipotle queso is not good. And I love cheese," tweeted @Kyle_Ratke.
Previously tested in Colorado and Southern California, queso is served as a topping on burritos or as a side dish with chips. It is the company's newest attempt to attract new customers as well as regulars who fled in recent years following a string of food-borne illness outbreaks.
Monday's decline in Chipotle's stock is likely a result of negative sentiment about queso on Twitter, said Maxim analyst Stephen Anderson. He called customers' reactions to queso as "polarizing".
Chipotle spokesman Chris Arnold warned against drawing conclusions about queso from reactions viewed on Twitter.
"What we are seeing now in terms of social sentiment is very similar to what we saw when we began marketwide tests in Colorado and Southern California, yet we were sufficiently encouraged by those tests – both in terms of sentiment from the research we conducted and business results - to roll out the queso nationwide," Arnold said in an email.
Chipotle's stock has fallen 60 percent since August 2015, just before norovirus and E.coli outbreaks at some of its outlets drove away customers.
Once one of the most beloved restaurant operators on Wall Street, Chipotle's stock recently traded at lows not seen since early 2013.
The stock was down 3.58 percent at $301.88 in afternoon trade.
(Reporting by Noel Randewich; editing by Diane Craft)