Chipotle Shares, Sales Soar as Food Safety Woes Fade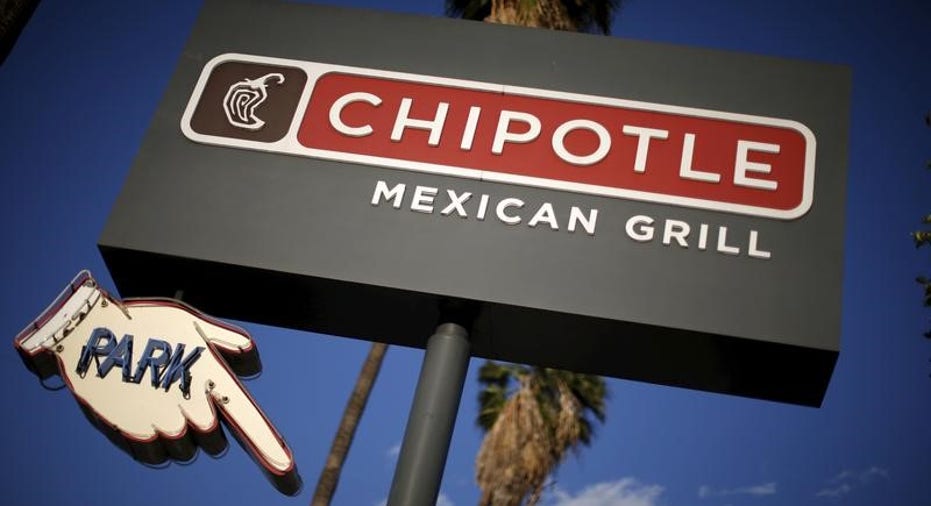 Chipotle Mexican Grill Inc reported on Tuesday a sharp rise in first-quarter sales at established restaurants as it recovers from food safety lapses that drove away customers and exposed weaknesses in its business.
Shares in the burrito seller were up 6 percent in after-hours trading after it also reported quarterly profit that blew past Wall Street's target.
The Denver-based company reported a 17.8 percent jump in sales at restaurants open at least 13 months, better than the 15.5 percent gain expected by analysts polled by Consensus Metrix. Those sales plummeted 29.7 percent in the first quarter of 2016, when Chipotle was grappling with the effects of several high-profile food safety lapses.
Chipotle worked on several levels to woo back customers. It gave away millions of dollars worth of free and discounted food, upgraded online ordering and added spicy chorizo sausage to its menu.
It recently raised prices by as much as 5 percent in some markets, prompted by rising sales.
The more than 2,300-unit chain in December removed co-Chief Executive Officer Monty Moran and returned founder Steve Ells as sole CEO, following pressure from activists including hedge fund manager Bill Ackman. Since then, the company also has announced sweeping changes to its board and its business.
Executives have begun to address operational weaknesses unmasked by the sales swoon. They have increased marketing and advertising spending, started using software to schedule labor more efficiently and have begun reducing waste across its business, from the kitchen to dining rooms.
Net income for the first quarter of 2017 was $46.1 million, or $1.60 per diluted share, compared with a net loss of $26.4 million, 88 cents per diluted share, in the year earlier quarter. Analysts had expected a profit of $1.27 for the most recent quarter, according to Thomson Reuters I/B/E/S.
Shares in Chipotle, which flirted with $750 prior to the company being linked to 2015 outbreaks of E. coli, salmonella and norovirus that sickened hundreds of people in the United States, jumped $28.24 to $500.
(Reporting by Lisa Baertlein in Los Angeles; Editing by Lisa Shumaker)