Chipotle Just Gave Away 6 Million Burritos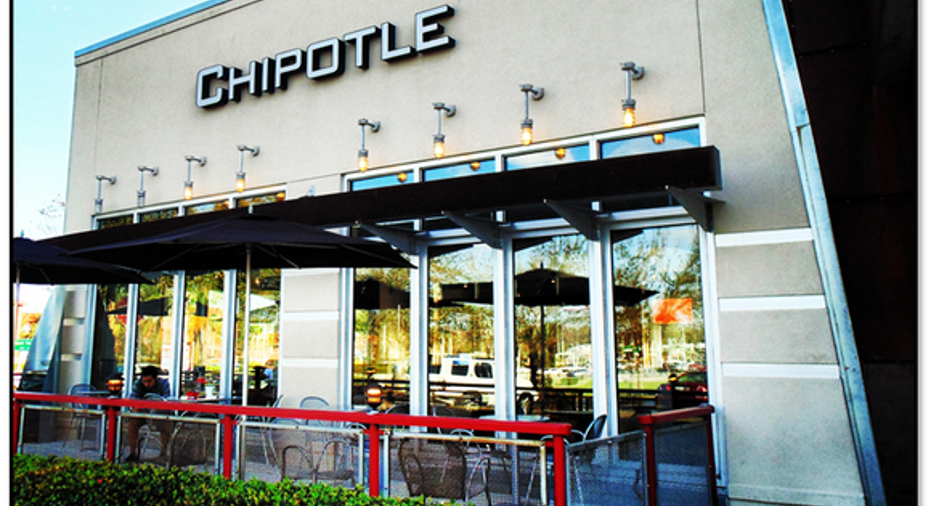 One of the ways Chipotle Mexican Grill is seeking to win back customers in the wake of its food safety issues last year is by giving away food. Just how much free food are we talking? According to Jack Hartung, Chipotle's chief financial officer, the chain gave away 6 million burritos or bowls in February and March alone.
"The goal is to invite our customers back into Chipotle with a compelling offer, treat them to a delicious meal and an energetic environment with the hope that they will begin to return to their normal frequency of visiting Chipotle," Hartung said on the company's first-quarter earnings call.
The giveaways stemmed from two promotions. The first was a mobile offer issued on Feb. 8, the same day Chipotle briefly closed its restaurants for a companywide meeting. Of the 5 million free burrito coupons that went out to customers that day, two-thirds of them (67%) were subsequently redeemed.
Chipotle followed this up with an even larger direct-mail promotion, in which 20 million households received coupons for free burritos or bowls. The redemption rate on this promotion has been smaller, at 17.5%, but the company expects that number to approach 20% as the redemption window closes.
These promotions have had a material impact on Chipotle's performance. In the first case, they helped the chain staunch the decline in transaction counts. Transactions fell by 34% for the full month of January. But by the third week of February, they were down only 9% on a year over year basis. The company has since lost ground, with transaction counts falling by 16% for all of March, but that's nevertheless a sizable improvement compared to January.
"Of course, it's not surprising that free offers [translated into] immediate action by our customers, but more importantly, as the number of redemptions level off, we saw our paying customers steadily increase," Hartung noted. "And by the first week of March, when redemptions were down to under $100,000 per day, our comp transactions were down only 14%."
Image source: Wikimedia Commons.
The flipside of Chipotle's promotions was that they lowered the company's operating margin and did little to boost actual sales. Its restaurant level operating margin in the first three months of the year was 6.8%, compared with 27.5% in the year-ago period. Roughly half of the decline came from the lower sales, while the other half came from higher nonrecurring expenses, including its promotional activities.
Going forward, Chipotle's plan is to methodically reduce its promotions in an effort to bring paying customers back into the fold. During the first quarter, for instance, the company spent $55 million on promotional and marketing expenses, equating to about 6.6% of its sales. Over the next few quarters, by contrast, Hartung expects this to level off at around 3% to 4% of sales.
It intends to do so by replacing free offers with buy-one-get-one-free offers. Because these require a purchase, chief creative and development officer Mark Crumpacker sees them as a "transitional step away from being entirely dependent on free food."
The proof will be in the pudding as far as the effectiveness of Chipotle's massive promotional campaigns are concerned. However, if they were effective at regaining at least some of its customers' trust, then the company's executives and shareholders alike can chalk them up as a success.
The article Chipotle Just Gave Away 6 Million Burritos originally appeared on Fool.com.
John Maxfield owns shares of Chipotle Mexican Grill. The Motley Fool owns shares of and recommends Chipotle Mexican Grill. Try any of our Foolish newsletter services free for 30 days. We Fools may not all hold the same opinions, but we all believe that considering a diverse range of insights makes us better investors. The Motley Fool has a disclosure policy.
Copyright 1995 - 2016 The Motley Fool, LLC. All rights reserved. The Motley Fool has a disclosure policy.