Chipotle Adds Another $100 Million to Its Buyback Authorization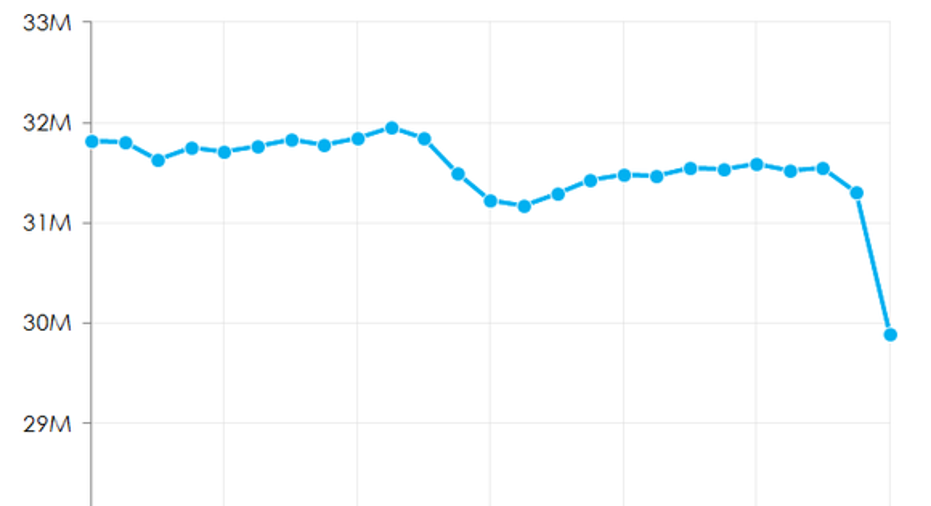 Burritos aren't the only thing Chipotle Mexican Grill knows how to make; it's also pretty good at turning lemons into lemonade. Exhibit A: Since its shares plummeted last year following food borne illness outbreaks at a number of its locations, Chipotle has repurchased nearly two million shares of its outstanding common stock.
Data source: Chipotle. Chart by author.
This is a shrewd move. Share buybacks have become a popular way for companies to return capital to shareholders. But the problem is that few companies execute their buyback programs in a way that boosts shareholder value.
Like individual investors, companies tend to buy their stock when its price is high and then sell when it's low. This is understandable, given that companies prefer to hoard resources when times are tough, which is also when share prices are most attractive. When things are going well and share prices are high, by contrast, companies are more willing to spend their resources to repurchase stock.
Bank of America and Citigroup are posterchildren of this behavior. In the years leading up to the financial crisis, the two banks spent more than $40 billion each on buybacks when their stocks were trading for high multiples to book value. But then when the economy crashed Bank of America and Citigroup not only stopped buying back stock, they also issued copious amounts of new shares at substantial discounts to their book values.
To say that this destroyed shareholder value would be an understatement. Bank of America diluted existing shareholders by a factor of two, and Citigroup increased its outstanding share count fourfold. The net result is that Bank of America's stock price is still down 73% relative to its pre-crisis high, while Citigroup's is off by 92%.
Chipotle isn't making this same mistake. You can see this by examining the only two periods in its history that it aggressively bought back stock. The first was in 2012, after Chipotle's stock price fell 35% due to concerns about its growth. Despite the fact that analysts were downgrading its stock at the time, Chipotle boosted its buybacks to $135 million in the fourth quarter of 2012 compared to $22 million in the year-ago quarter.
Data source: Chipotle. Chart by author.
What's happened since? Its stock price more than tripled over the next two and a half years. Indeed, even after dropping nearly 40% since the middle of last year, Chipotle's stock is still 93% higher than it was when the company bought back stock in 2012.
The second period began last year with the company's announcement in October that it was temporarily closing restaurants in Washington and Oregon due to an E. coli outbreak. The news sent its shares tumbling, losing 46% of their value by the middle of January.
Chipotle responded not only by implementing new food safety protocols, but also by once again scaling up its buyback program. Since then, as you can see in the charts above, it has repurchased an unprecedented amount of stock and decreased its outstanding share count by 1.7 million shares. And it's still whittling away at this. In a filing last week, the company disclosed that its board of directors just added $100 million to its buyback authorization.
All of this will be for naught, of course, if Chipotle isn't able to turn things around. Its same store sales in the first quarter fell by 30%, underscoring the severity of the challenge it faces. Yet, virtually every other major fast food chain in the United States, including McDonald's and Taco Bell, has weathered a similar crisis. Historical precedent is thus in Chipotle's corner.
The moral of the story is that if companies are going to use buybacks to return capital to shareholders, this is how it should be done.
The article Chipotle Adds Another $100 Million to Its Buyback Authorization originally appeared on Fool.com.
John Maxfield owns shares of Bank of America and Chipotle Mexican Grill. The Motley Fool owns shares of and recommends Chipotle Mexican Grill. The Motley Fool recommends Bank of America. Try any of our Foolish newsletter services free for 30 days. We Fools may not all hold the same opinions, but we all believe that considering a diverse range of insights makes us better investors. The Motley Fool has a disclosure policy.
Copyright 1995 - 2016 The Motley Fool, LLC. All rights reserved. The Motley Fool has a disclosure policy.