Chinese official: Fallen politician plotted against leaders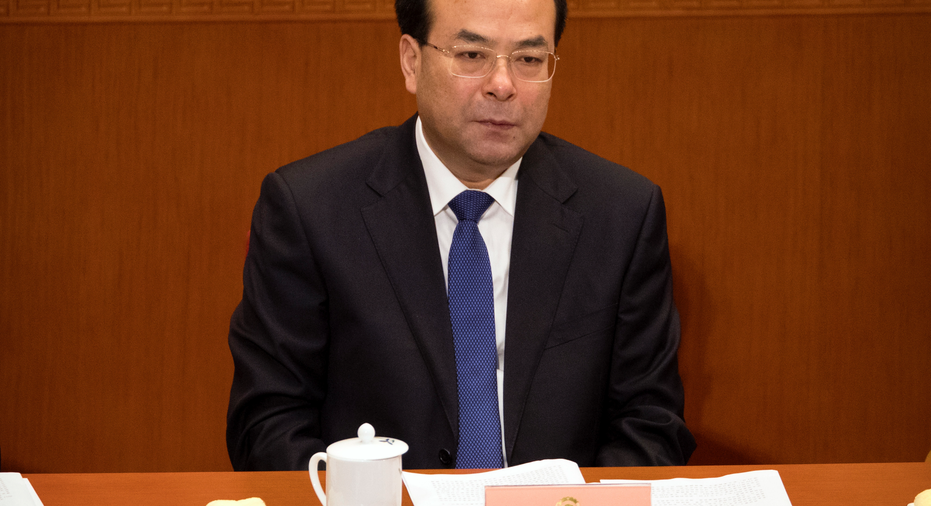 A senior figure in China's ruling Communist Party accused a dismissed regional leader of plotting to "usurp party leadership," adding to accusations against the former rising star.
Sun Zhengcai was dismissed in July as party leader in the western megacity of Chongqing and was among other disgraced former officials cited by the chairman of China's securities regulator as corrupt and plotting to seize power.
Sun and other senior figures prosecuted in a marathon anti-graft crackdown were "great not just in venality and corruption but in conspiring openly to usurp party leadership," regulatory chairman Liu Shiyu said Thursday at a panel of finance officials.
The party previously said only that Sun was suspected of "serious discipline violations," a term that usually refers to bribery and other graft. Liu gave no additional details.
Liu also mentioned Bo Xilai, another former Chongqing party chief; Zhou Yongkang, a retired member of the ruling party's Standing Committee, the country's inner circle of power; and Guo Boxiong, a former general. All three are serving life prison terms after being convicted of corruption or other misconduct.
The regulator said the crackdown led by President Xi Jinping since he took power in 2012 that has snared officials and managers of state companies helped to rescue the nation.
"We eliminated this huge hidden danger to the party and the nation," said Liu. "The party leadership with Xi Jinping as its core have during this five years saved the party, saved the military and saved the nation, and from a global scope, also saved socialism."