Chinese Companies Rush to Trademark 'Ivanka' for their Businesses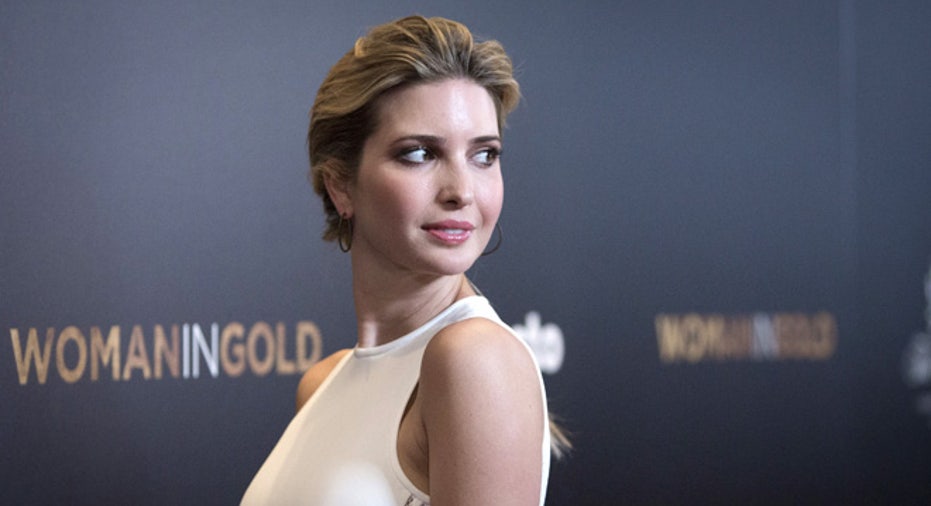 While some U.S. companies, like Nordstrom (NYSE:JWN), Belk and Shoes.com, recently stopped selling Ivanka Trump products, dozens of Chinese businesses are jumping at the chance to associate their products with the U.S. president's oldest daughter, according to an Alibaba-owned newspaper.
At least 65 Chinese companies and individuals have submitted applications to use the name "Ivanka" as a trademark for their businesses, according to the South China Morning Post. The paper cites data from China's national trademark office.
These companies range from alcohol retailers to supplement manufacturers to makers of feminine care products. In one instance, a weight loss company has filed 10 applications to use the name Ivanka for different products, according to China's Trademark Office of the State Administration for Industry & Commerce.
Some 40 companies in the country have also reportedly used the Chinese characters of her name in registrations. These are predominantly clothing, makeup and undergarment companies, according to the trademark office.
These applications are still being processed and it is not yet clear whether any will be granted permission to use the name.
In 2012, New York-based Ivanka Trump Marks LCC was granted permission to sell shoes and clothing in China under the name Ivanka. Last May, the company filed seven additional applications for other products, according to the South China Morning Post.
Chinese law permits businesses to use foreign names, and their Chinese translations, as trademarks, often leading to legal clashes.
Last spring, tech giant Apple (NASDAQ:AAPL) lost a trademark fight in the Asian country, where another small company was granted permission to continue selling leather goods under the name "IPHONE."
The President himself is no stranger to trademark disputes with Chinese courts. Last week, after a years-long battle, the Trump Organization was finally granted trademark protection in the Chinese construction industry.
Ivanka Trump's popularity has reportedly skyrocketed in the Asian country after she attended the Lunar New Year celebration at Beijing's embassy in Washington with her 5-year-old daughter Arabella. The hashtag #Trump'sDaughterVisitsChina'sEmbassy quickly became a social media trend, according to a report by the Wall Street Journal.
The rush among Chinese businesses to claim rights to the name Ivanka comes at a time when U.S. department stores, like Nordstrom, are pulling Ivanka Trump's products from their shelves, citing poor sales. Recently, consumers have taken to another platform to buy Ms. Trump's perfume: Amazon (NASDAQ:AMZN). For nearly a week, the Ivanka Trump Eau de Parfum Spray for Women has been a number one best seller for the e-commerce site's beauty section.
Amazon is one of the companies the #GrabYourWallet campaign suggests adherents boycott due to the fact that it "sells Trump family products."