China's Anbang Tells Starwood it is Walking Away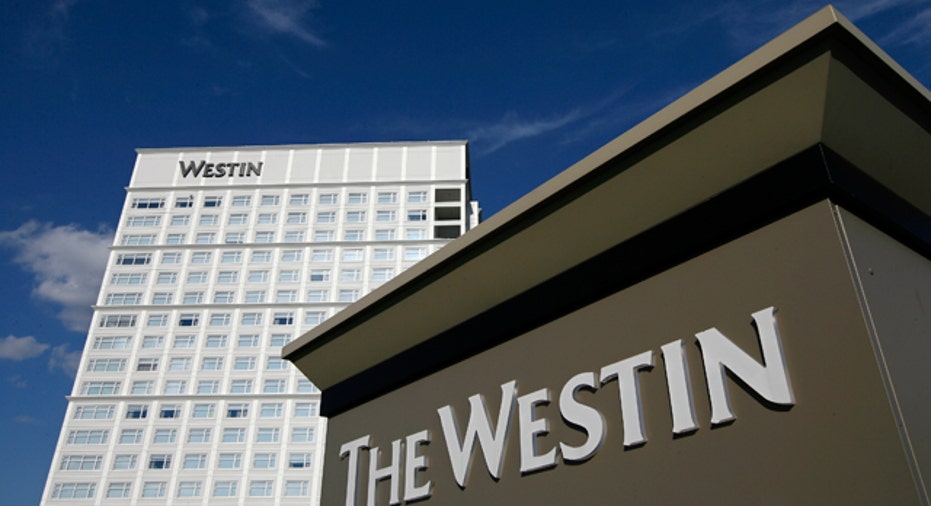 China's Anbang Insurance Group Co. has informed Starwood Hotels & Resorts Worldwide Inc. that it is walking away from a $14 billion bid for the hotelier, in a surprise move capping off a three-week bidding war with Marriott International Inc.
A consortium led by Anbang had appeared close to securing a Starwood agreement, under a deal that would have trumped a $13.6 billion increased bid from Marriott. Starwood now plans to revert to Marriott's most recent offer, a cash-and-stock bid that was worth $79.53 per Starwood share when it was announced last week, according to a person familiar with the matter.
Should Anbang have succeeded, the takeover would have been the biggest Chinese purchase of a U.S. company ever. Instead, the combination of Starwood and Marriott--the owner of Courtyard by Marriott and the extended-stay Residence Inn--would create the world's No. 1 hotel chain with more than one million rooms and 30 brands.
Anbang's withdrawal appears to end a topsy-turvy bidding war that highlights the newfound muscle of Chinese companies in the high-stakes global business of mergers and acquisitions.
Last November, Marriott signed a $12.2 billion deal for Stamford, Conn.-based Starwood, which has popular brands including W Hotels, St. Regis and Westin. Then in March, the Anbang group made a surprise bid to break up the deal, offering $76 a share in cash that it subsequently bumped to $78.
After Marriott raised its offer, Starwood announced on Monday that the Anbang group raised its proposal again, to $82.75 a share in cash. Starwood then said the offer from the Chinese insurance giant was "reasonably likely to lead to a superior proposal."
But Anbang never followed through to make the proposal binding, and it didn't tell Starwood why, according to people familiar with the matter. Anbang, in a news release Thursday, cited "various market considerations" for halting its pursuit.
Anbang was joining in the bid with private-equity firms J.C. Flowers & Co. and Primavera Capital Group.
Shareholders registered their disappointment with the move, with Starwood stock falling 4.5% after hours following The Wall Street Journal's report that Anbang had backed away. The stock had closed at $83.43 at 4 p.m. ET. Some Starwood investors had welcomed the all-cash premium that Anbang offered at a time when hotel shares have been volatile.
Marriott stock, meanwhile, dropped 5% after its 4 p.m. close of $71.18, signaling that some shareholders may have been happy for the company lose the deal--and walk away with a breakup fee exceeding $400 million.
Marriott executives and its board, on the other hand, may be breathing a sigh of relief. Some lodging analysts have said that Marriott may have run out of firepower with its last offer. Marriott's counterbid was an unusually aggressive move for a company that historically has been conservative with its balance sheet. Chairman Bill Marriott typically has had an aversion to taking on too much debt, and the lodging company in the past has favored acquiring single-brand firms rather than pursuing splashy takeovers of rivals such as Starwood, with its 11 brands.
Potentially reflecting an effort to trump its rival by other means, Marriott in a statement on Monday said Starwood investors "should give serious consideration to the question of whether the Anbang-led consortium will be able to close the proposed transaction, with a particular focus on the certainty of the consortium's financing and the timing of any required regulatory approvals."
There is no guarantee regulators would have approved a Chinese takeover of Starwood, should one have been signed. There has been a surge of proposed Chinese takeovers in the U.S. this year, and it has been met by a groundswell of U.S. political opposition.
Chinese regulators also could have resisted. In March, Anbang agreed to buy U.S. luxury hotel owner Strategic Hotels & Resorts Inc. from Blackstone Group LP for about $6.5 billion, including debt. It isn't clear whether Chinese authorities would have been comfortable with such an aggressive acquisition push by the insurer.
Under the revised Marriott deal, Starwood shareholders would receive $21 in cash and 0.8 Marriott share for each Starwood share. Marriott and Starwood stockholders were to vote April 8 on the transaction. If approved by regulators and shareholders, the deal could close in mid-2016, the companies have said.