China Stocks Skid Sharply on Regulatory Crackdown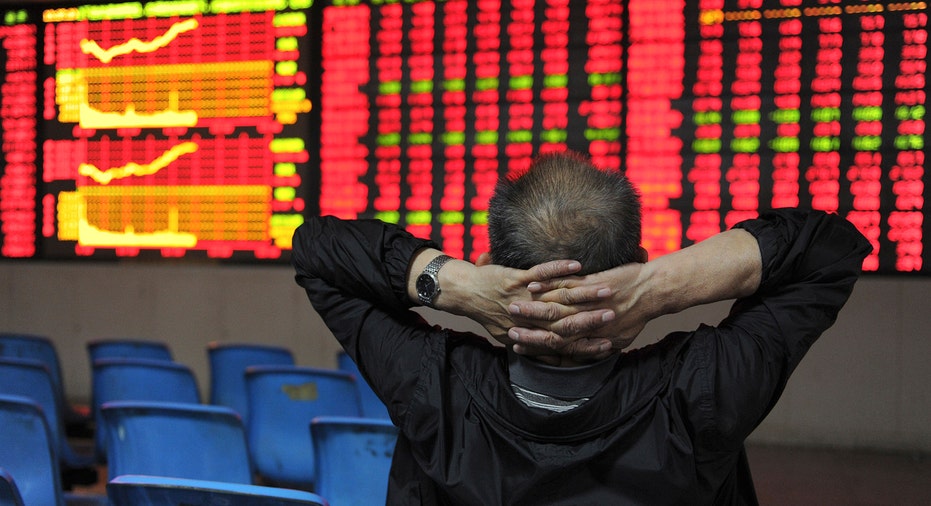 China stocks tumbled more than 5 percent on Friday in their biggest one-day loss in three months as a fresh regulatory crackdown and deteriorating profits triggered profit-taking after a recent rebound.
The blue-chip CSI300 index slumped 5.4 percent, to 3,556.99 points, while the Shanghai Composite Index plunged 5.5 percent to 3,436.30, both registering their biggest percentage loss since late August, the depth of a summer market rout.
The flagship indexes also posted their worst weekly performance since August, losing over 5 percent.
Market sentiment had already been fragile as investors braced for a fresh batch of initial public offerings that will kick off next week, and are cautious ahead of a possible U.S. rate increases next month.
Mainland stocks fell across the board, with the industrial sector and brokerage stocks among the worst casualties.
Mainland investors were taken aback by news that China's securities regulator had urged brokerages to cease financing clients' stocks purchases through over-the-counter swap contracts, the government's latest step to reduce leverage.
The China Securities Regulatory Commission (CSRC) also started investigations into China's biggest brokerage CITIC Securities and its smaller rival Guosen Securities , while sources told Reuters on Friday that another major brokerage, Haitong Securities, was also under probe.
Both CITIC and Guosen slumped 10 percent, the downward daily limit, while Haitong was suspended from trading.
"The deleverage move certainly have a negative impact on investor sentiment," said Shen Weizheng, fund manage at Shanghai-based Ivy Capital.
"In addition, it fuels concerns that more brokerages would be probed and more executives would fall."
Further weighing on sentiment was data on Friday showing that profits earned by Chinese industrial companies fell 4.6 percent in October, declining for the fifth consecutive month.
An official business survey next Tuesday is expected to show activity in China's manufacturing sector likely shrank for a fourth straight month in November, a Reuters poll showed, underlining persistent sluggishness in the world's second-largest economy.
(Reporting by Samuel Shen and Nathaniel Taplin; Editing by Kim Coghill)