China Stocks Rebound on Wall Street Rally, Bargain Hunting After Heavy Slide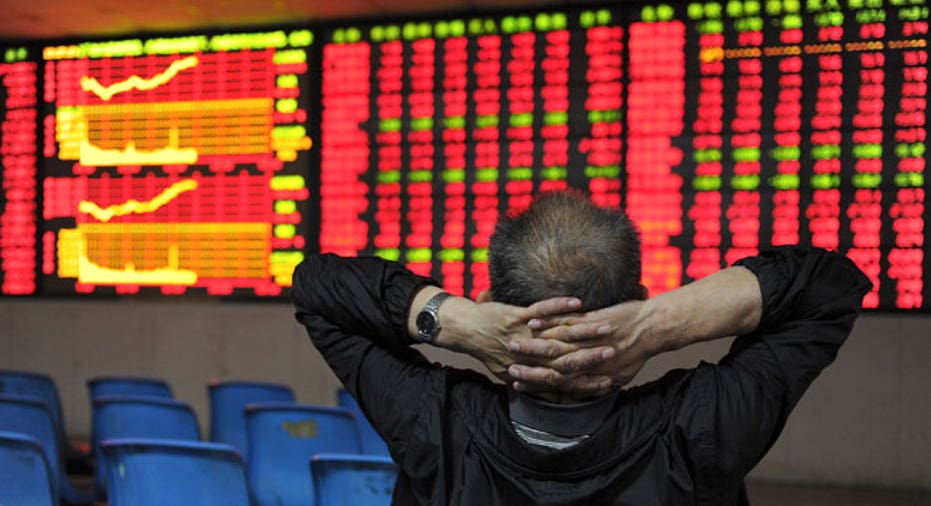 China stocks rebounded sharply on Thursday, snapping a savage five-day losing streak, as a rally on Wall Street brought some calm to shaky global markets.
Local and foreign investors hunted for bargains after a more than 20 percent plunge in the country's major indexes over the past week.
But traders said the market remained vulnerable to sudden selloffs, as investors who bought shares using margin financing continue to deleverage, and as China's economic outlook remains weak.
The blue-chip CSI300 index jumped 6 percent to 3,205.64, while the Shanghai Composite Index gained 5.4 percent, to 3,083.59 points.
Both indexes posted their biggest one-day percentage gains in nearly two months.
"From today, I'm no longer pessimistic," Jiang Chao, a strategist at Haitong Securities, who correctly predicted China's stellar bull run which ended in mid-June, wrote on Thursday.
He predicted that China's central bank will cut interest rates further, which would make stocks attractive again, given the sharp drop in valuations during the recent crash.
The Shanghai market currently trades at 14 times companies' earnings, compared with 22 at the market's peak in June.
There are some signs that foreign investors are slowly dipping their toes back into mainland markets, in particular blue chips.
So far this week, there have been 28.7 billion yuan ($4.48 billion) of net inflows into Shanghai-listed shares via the Shanghai-Hong Kong Stock Connect Scheme, a spike from last week, when the daily quota was barely used.
The CSI300 bank index jumped 7.7 percent as investors chased lenders, many of which fell below their net asset value during the recent sell-off.
But growth board ChiNext underperformed.
However, trading remained volatile, which some analysts attributed to ongoing "deleveraging" among increasingly wary Chinese investors.
Outstanding margin loans - money investors borrow to buy stocks - stood at 1.16 trillion yuan ($181.07 billion) as of Tuesday, a 7 percent drop from the previous day, and the sixth consecutive session of declines. ($1 = 6.4062 Chinese yuan)
Reporting by the Shanghai Newsroom; Editing by Kim Coghill