China Southern Airlines in talks over American Airlines cooperation deal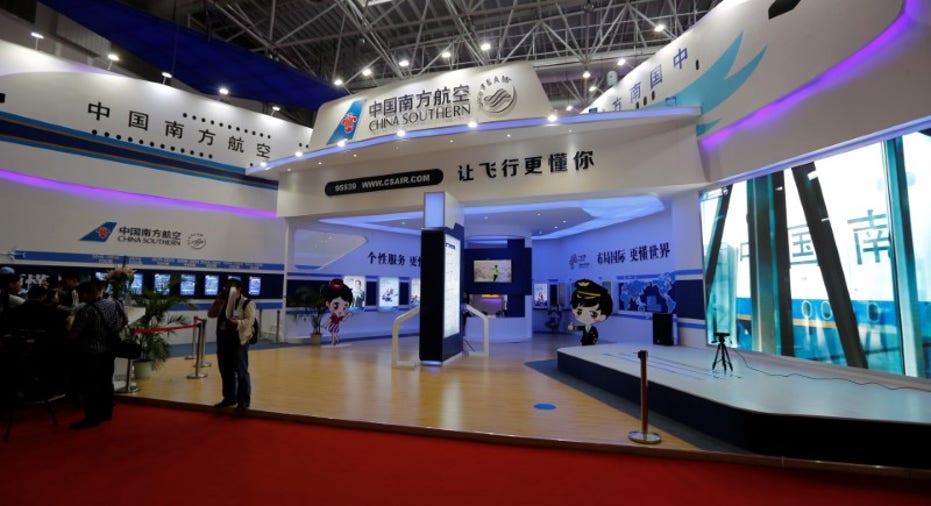 China Southern Airlines <600029.SS><1055.HK> is negotiating a potential strategic tie-up with American Airlines that could involve a share issue and other forms of business cooperation, it said on Sunday. 1055.HK>600029.SS>
A stock exchange filing from China's largest carrier by passenger numbers said the proposed cooperation is subject to approval by shareholders and government authorities and no binding agreement has yet been made.
The company's U.S.-listed shares jumped 6.9 percent on Friday after it halted trading in its China and Hong Kong-listed shares and said it was negotiating a possible cooperation with a third party.
Trading in the shares will resume on Monday, the company said.
(Reporting by Brenda Goh; Editing by David Goodman)