China Serves Up a New Airplane. Will It Eat Boeing's Lunch?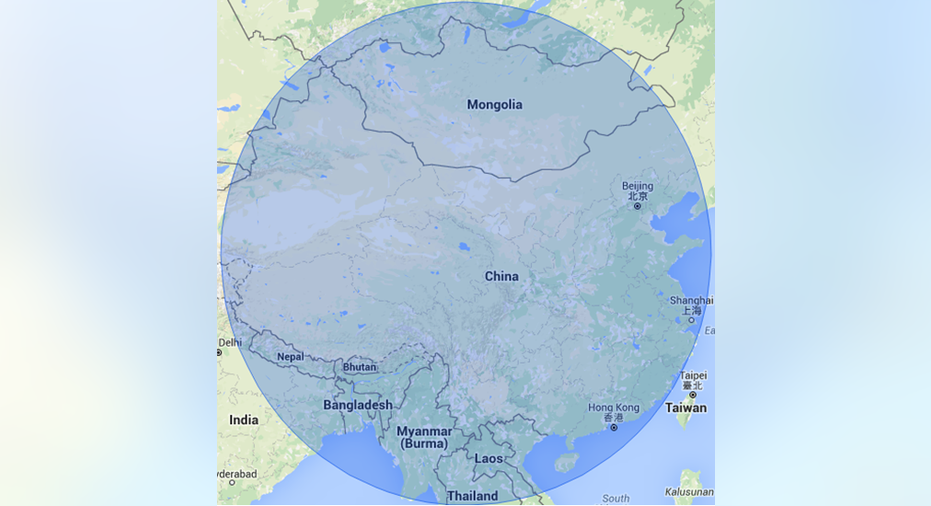 According to Boeing , the Chinese market for airplanes will be one of the world's richest. Boeing expects China to spend nearly $1 trillion over the next 20 yearsbuying well over 6,300 aircraft for its civilian airlines.
Naturally, Boeing wants to sell China as many of those airplanes as it can. Just as naturally, Boeing knows that it will have to share at least some of the market with its archrival,Airbus . Unfortunately, it's starting to look like Airbus won't be the only rival Boeing has to contend with.
Comac's ARJ21 -- finally more than just a pretty picture. Image source: Commercial Aircraft Corp. of China.
"You can do it. We can help."After 13 years of development, Chinese local airplane producer Comac (Commercial Aircraft Corp. of China) finally delivered its first new "Advanced Regional Jet for the 21st Century," dubbed ARJ21, last week. The buyer, local carrier Chengdu Airlines, has contracted to buy 30 of these new birds for its fleet. And China-wide, Comac says it has more than 300 orders from various airlines and airplane-leasing firms.
After all, ARJ21 is tailor-made for the Chinese regional market. Quality-wise, it's said to be built with about 50% U.S.-supplied parts -- thanks largely to a trade delegation led by President Obama back in 2009 -- which should help to reassure buyers. Well equipped with avionics from the well-respected Rockwell Collins and engines from General Electric , ARJ21 is said to be capable of carrying as many as 90 passengers on trips as far as 1,300 miles. From a departure point in central China, that's enough range to reach just about any point in the country -- flying direct.
ARJ21 range. Image source: Google Maps.
From that perspective, the ARJ21 sounds like just the thing China needs. And yet, from an economic perspective, Rand Corp. economist Keith Crane calls the ARJ21 "a waste of money." It has cost billions of dollars to develop already, yet still hasn't won certification to fly in either the U.S. or European markets.
What's more, even if ARJ21 wins certification, it may struggle to compete against better-known brand names in the small regional jet market, such as Embraer . Embraer's E-170 and E-175 aircraft are similar in size to the ARJ21, but at list prices of $26.5 million and $28 million, respectively, both planes significantly underprice the $30.5 million that Comac is asking for ARJ21.
Do you have this in a "large"?Whether or not ARJ21 finds a way to compete effectively with Embraer, of course, is probably of little import to Boeing -- which doesn't play in the "90 passengers and below" airplane market at all. For Boeing, what's more interesting is what comes after ARJ21.
That would be the new single-aisle jet that Comac has in development, scheduled to arrive several years after ARJ21. Comac's "C919," like ARJ21 before it, will be built with Rockwell Collins avionics and General Electric engines (technically, the engines are from CFM International, a GE joint venture with France's Safran). With an estimated load of up to 174 passengers, C919 is sized to compete against both Boeing's 737s and Airbus' A320s.
Comac justifies the immense costs already sunk into ARJ21's development as laying the groundwork for building a better C919. (As well it might. The 300 orders Comac says it already has in hand for ARJ21 actually overstate Boeing's estimate of Chinese demand for such small regional jetliners -- which demand Boeing puts at just 190 planes over the next 20 years.) Comac's C919, though, takes direct aim at the largest segment of China's burgeoning plane demand, the single-aisle segment -- where it's already booked 517 orders.
Here's a pretty picture of Comac's C919. For now, that's all you can get -- a picture. Image source: Comac.
What it means to Boeing -- and AirbusThis all still leaves a lot of room for Boeing and Airbus to win business. Indeed, Boeing estimates that China will consume more than 4,600 single-aisle planes over the next 20 years,accounting for $490 billion of the $950 billion that Boeing expects China will spend on planes over the next two decades.
That's the market that Boeing aims to dominate -- the single-aisles. It's the reason that Boeing has announced it will build a 737 "completion" plant in China (and the reason that Airbus has already set up a Chinese A320 assembly plant).
The upshot for Boeing investors, therefore, is this: Forced to play an away game against Comac in China, Boeing has two big tools for beating the home team. The first is Boeing's own reputation for quality. If Comac can't build a better jet than the 737, or can't price it at a big enough discount to entice antsy buyers, then that's all going to be good news for Boeing's chances of winning sales.
Second, the longer it takes Comac to bring the C919 to market, and to a lesser extent, the slower it is at delivering on its ARJ21 commitments -- the more time Boeing (and yes, Airbus, too) has to lock up sales commitments and stuff its order books with lucrative Chinese plane contracts.
In short, 20 years of plane demand might sound like a long time. But the clock is already ticking -- and China just might be one race in which victory goes to the swift.
Boeing's 737 MAX 8 boasts a maximum cruising speed of only Mach 0.79 -- but that might still be fast enough to beat Comac. Image source: Boeing.
The article China Serves Up a New Airplane. Will It Eat Boeing's Lunch? originally appeared on Fool.com.
Rich Smithdoes not own shares of, nor is he short, any company named above. You can find him onMotley Fool CAPS, publicly pontificating under the handleTMFDitty, where he's currently ranked No. 318 out of more than 75,000 rated members.The Motley Fool owns shares of General Electric Company. The Motley Fool recommends Embraer-Empresa Brasileira. Try any of our Foolish newsletter services free for 30 days. We Fools may not all hold the same opinions, but we all believe that considering a diverse range of insights makes us better investors. The Motley Fool has a disclosure policy.
Copyright 1995 - 2015 The Motley Fool, LLC. All rights reserved. The Motley Fool has a disclosure policy.