China Mobile Ltd. Wants More Broadband Customers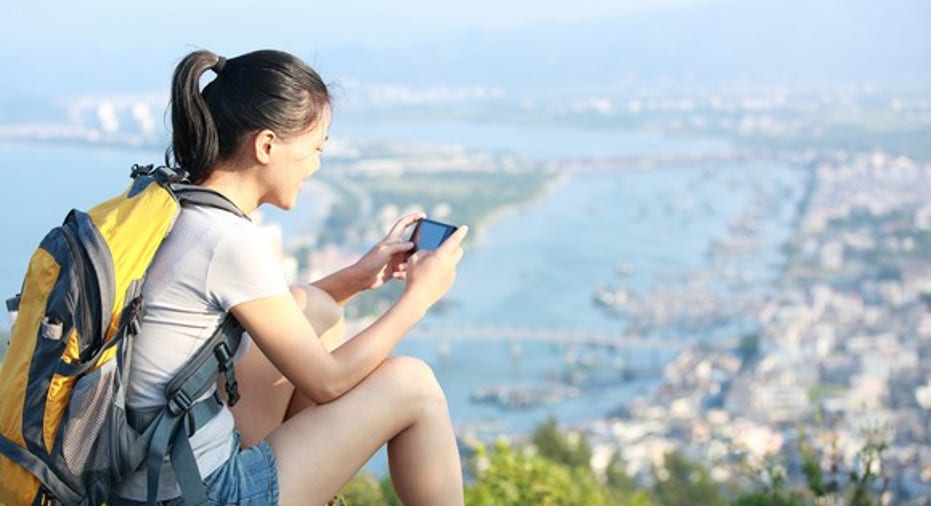 China Mobile (NYSE: CHL) reported fourth-quarter results early Thursday morning. Let's take a look at what we learned.
China Mobile's fourth-quarter results: The raw numbers
| Metric | Q4 2016 | Q4 2015 | Year-Over-Year Change |
| --- | --- | --- | --- |
| Operating revenue | $24,264 | $23,182 | 4.7% |
| Net income attributable to shareholders | $3,022 | $3,621 | (16.5%) |
| Earnings per share (diluted) | $0.15 | $0.17 | (15.2%) |
Data source: China Mobile. Using average dollar-to-yuan exchange rates of 1-for-6.83 in Q4 2016 and 1-for-6.39 in Q4 2015, using data from Oanda. Operating revenue and net income attributable to shareholders in millions.
Image source: Getty Images.
What happened with China Mobile this quarter?
The world's largest mobile phone network (about triple the size of the two largest American carriers combined) saw profits sliding in the face of higher total sales. The value of U.S. dollars against the Chinese yuan also increased 7% year over year, limiting China Mobile's dollar-value revenue growth while magnifying the profit declines.
The company reported 849 million mobile customers at the end of December 2016, up from 844 million three months earlier and a 2.7% increase from 826 million in the year-ago period.
A total of 77.6 million wireline broadband subscribers represent a 3.4 million quarter-over-quarter increase and a 22.6 million annual boost. That's a 41% annual growth rate.
The fourth quarter of 2015 included a large one-time profit from the transfer of tower assets into a joint venture China Mobile created with two of its largest rivals.
Management provided the following performance targets for fiscal year 2017:
China Mobile is aiming for revenue growth above industry average and industry-leading profitability, without committing to hard targets.
The company should add at least 100 million customers to its 4G network this year. By comparison, the number of 4G subscribers increased by 223 million in 2016, landing at 535 million.
As China Mobile also hopes to gain 20 million net new mobile subscribers overall, this works out to a 4G penetration target of roughly 73% -- up from 63% at the end of 2016 and 38% in 2015.
Finally, management plans to double the company's number of Internet of Things connections, which stood at approximately 100 million in December 2016.
Image source: China Mobile.
What management had to say
Besides presenting its results, China Mobile also introduced a new CFO on Thursday. Taohai Xue announced his immediate retirement after 15 years of service and was replaced by Xin Dong, who served in several positions within the Chinese government before leading various regional departments at China Mobile.
Leaving no room for pause, Dong discussed financial details in Thursday's earnings call.
Furthermore, CEO Yue Li outlined strong demand for broadband data services, both wired and wireless. Seventy-seven percent of China Mobile's wireline customers now subscribe to a data plan of at least 20 megabits per second. On the wireless side, data consumption more than doubled in 2016. For the first time in the company's history, wireless data revenue surpassed the combined sales of voice and text messaging services.
Looking ahead
4G service adoption is reaching saturated levels, and China Mobile is already planning for the shift to 5G networks. The company plans to install 260,000 new 4G base stations in 2017, bringing the total up to 1.77 million. Many of these connection points should be easily upgraded to 5G technologies later on.
10 stocks we like better than China MobileWhen investing geniuses David and Tom Gardner have a stock tip, it can pay to listen. After all, the newsletter they have run for over a decade, Motley Fool Stock Advisor, has tripled the market.*
David and Tom just revealed what they believe are the 10 best stocks for investors to buy right now... and China Mobile wasn't one of them! That's right -- they think these 10 stocks are even better buys.
Click here to learn about these picks!
*Stock Advisor returns as of February 6, 2017
Anders Bylund has no position in any stocks mentioned. The Motley Fool recommends China Mobile. The Motley Fool has a disclosure policy.