China merges bank, insurance regulators to tackle risk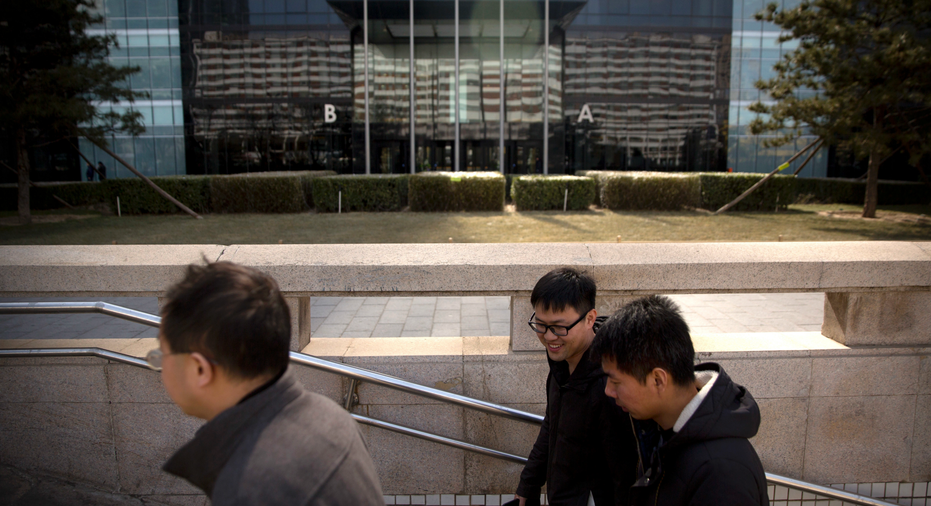 China's government announced plans Tuesday to create a newly powerful regulator to oversee scandal-plagued banking and insurance industries as they try to reduce debt and financial risk.
The move is in line with the ruling Communist Party's efforts to gain more direct control over the state-dominated economy and reduce financial risk following a run-up in debt that prompted global rating agencies to cut Beijing's government credit rating last year.
The new agency, a merger of separate Cabinet bodies that oversee banks and insurers, will be charged with "preventing and dissolving financial risks," said the plan submitted to the ceremonial national legislature for endorsement. It did not mention the third financial regulator, which oversees the securities market.
Separately, the plan also calls for creating a national market regulator, drawing in anti-monopoly, pricing and other powers from food and drug, industry and product quality agencies.
Beijing has launched a series of regulatory overhauls over the past two decades, creating and merging agencies, to respond to the growth of China's vast, state-owned banking, insurance and finance industries.
The latest announcement follows Beijing's promise in November to raise and eventually eliminate limits on foreign ownership of banks, insurers and securities firms.
The division of responsibility among multiple financial agencies prompted concern regulators were failing to keep track of increasingly complex activity by banks, insurers and companies.
Despite being mostly state-owned, Chinese banks, insurance and securities firms are highly autonomous. Bosses of the biggest state-owned institutions often rank higher in the ruling party than the officials in charge of regulatory agencies, allowing them to defy rules.
Lack of coordination hampered the official response to a stock market collapse in 2015.
The insurance industry has been shaken by corruption scandals and complaints of reckless speculation in stocks and real estate. Banks face complaints they obscure their levels of lending and risk.
Regulators seized control of privately owned Anbang Insurance Group, one of China's biggest insurers, in February and said they were acting to protect its solvency. Two other insurers were penalized earlier following complaints of reckless speculation.
The top insurance regulator, Xiang Junbo, was expelled from the ruling party in September and charged with taking bribes. Authorities have yet to give further details.
Some major companies that have run up multibillion-dollar debts to banks face pressure to pay those down while others face questions about their solvency.
China's total corporate, local government and household debt surged to the equivalent of more than 270 percent of annual economic output, high for a developing country, after Beijing used repeated infusions of credit to shore up economic growth following the 2008 global crisis.
Authorities announced plans last year to allow some state-owned companies to pay down debt using stock but few have done so.
Officials speaking this week at the annual meeting of the ceremonial legislature have tried to defuse public concern. The central bank governor, Zhou Xiaochuan, said the rise of debt has slowed and risk is manageable.
The latest change would bring together the China Banking Regulatory Commission and the China Insurance Regulatory Commission.