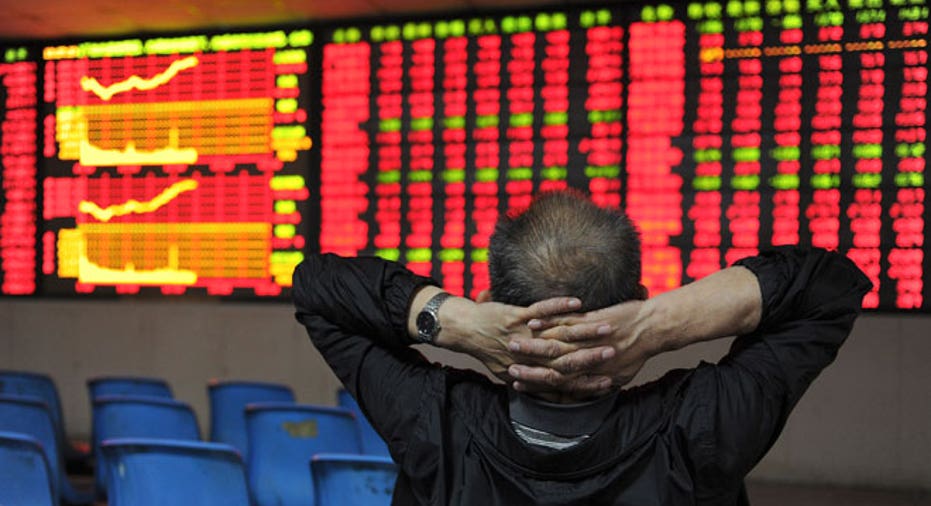 China shares closed mixed on Friday but major indexes ended down for the quarter as disappointing company earnings and fears of policy tightening soured investor sentiment.
The CSI300 index of the largest mainland-listed companies closed down 0.2 percent for the day after diving 3.3 percent in the previous session. The Shanghai Composite Index edged up 0.01 percent after sliding 2.8 percent on Thursday.
Trading volume in Shanghai was the lightest in over two weeks as many investors took the day off for the Easter holiday.
Hong Kong markets were also closed for the holiday and will reopen on Tuesday.
The CSI300 gained 29.7 percent between end-November and its peak on Feb. 6, but profit-taking and macro-economic concerns have forced a correction since then. The index is now up by a more modest 16.6 percent from its end-November trough and is on track for a loss of 1.1 percent in the first quarter.
Fears of tighter monetary policy, new policy measures aimed at cooling the property sector and signs in February macro data that China's economic recovery - especially consumer spending - is weaker than expected all tempered enthusiasm for mainland shares this quarter.
Mid-sized lender Industrial Bank was the biggest drag on Friday, shedding 3.2 percent. Real estate developer China Vanke lost 1.8 percent.
The market is not optimistic about the macro-economic outlook, said Chen Shaodan, analyst at New Times Securities in Shenzhen, adding that she sees little potential for a broad market recovery in the near future.
"The idea of a real estate bubble is already market consensus. It's just a question of how the bubble gets digested. Does the bubble pop, or does the bubble get sustained with high monetary growth? Whichever solution gets used, it's not good for the overall market," she said.
Corporate earnings announced in recent weeks were also disappointing, with a majority of companies underperforming expectations.
While Chinese bank earnings announced this week were fairly healthy, disclosures on non-performing loans also raised concerns that bad loans in key manufacturing and export areas are on the rise, sapping confidence in the economic recovery. (Editing by Kim Coghill and Miral Fahmy)