China manufacturing weakens amid US tariff battle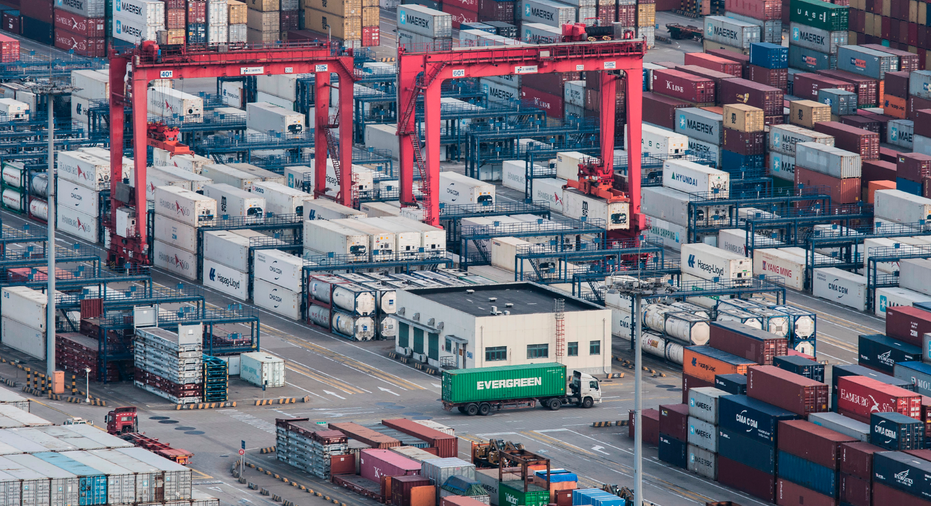 China's export orders shrank in September as a tariff battle with Washington over technology escalated, adding to downward pressure on the world's No. 2 economy, two surveys showed Sunday.
The reports add to signs Chinese trade, which had held up despite U.S. President Donald Trump's tariff hikes, might be weakening. That adds to pressure on an economy that already was forecast to cool due to slowing global consumer demand and lending controls imposed to rein in a debt boom.
The official China Federation of Logistics & Purchasing's monthly measure of new export orders fell to 48 from August's 49.4 on a 100-point scale on which numbers below 50 show activity shrinking.
A separate index by a business magazine, Caixin, showed new export orders fell at the fastest rate in more than two years. The magazine said companies blamed "trade frictions" and tariffs.
Overall, the federation's monthly purchasing managers index showed manufacturing activity decelerated to 50.8 from August's 51.3. Caixin said its index fell to 50 from 50.6.
"Downward pressure on China's economy was significant," economist Zhengsheng Zhong said in Caixin's report.
The resiliency of China's $12 trillion-a-year economy until now has allowed President Xi Jinping's government to reject pressure for changes in initiatives such as "Made in China 2025" that call for state-led creation of champions in robotics and other technologies.
Washington, Europe and other trading partners say those violate Beijing's market-opening obligations.
The International Monetary Fund and other forecasters expect this year's economic growth to fall to about 6.5 percent from 2017's 6.8 percent. But that slowdown is due mostly to the ruling Communist Party's long-term efforts to steer China to self-sustaining growth based on consumer spending instead of trade and investment.
Last week, Trump stepped up pressure by raising tariffs on $200 billion of Chinese goods. Beijing retaliated with penalties on $60 billion of American imports. Both sides already had raised duties on $50 billion of each other's goods.
The two sides have announced no plans for negotiations. China accused Trump in a report last week of bullying other countries. A deputy commerce minister said negotiations were impossible while Washington "holds a knife" of tariff hikes to Beijing's throat.
With no settlement in sight, forecasters say the conflict could trim global economic growth by 0.5 percent through 2020.
Sunday's reports gave no details on September orders from the United States, China's biggest national export market.
Sales to the United States have held up so far, rising by more than 13 percent in August. But analysts said that strength might have been due partly to Chinese suppliers rushing to beat increases in import taxes.
American officials complain Beijing steals or pressures companies to hand over technology. They worry Chinese technology initiatives might erode U.S. industrial leadership.
Communist leaders have tried to stick to long-term reform plans the ruling party says will make the state-dominated economy more competitive and productive.
Beijing has cut import tariffs and announced plans to open auto manufacturing and some other industries wider to foreign competitors. But none of their changes address the U.S. technology complaints.
Last week, Beijing announced tariff cuts, effective, Nov. 1, on 1,585 types of goods including construction equipment.
Chinese leaders should act quickly to "expand domestic demand and resolve the short-term downward pressure," economist Zhang Liqun said in the logistics federation's report.
Trade's importance to China has shrunk but it still supports millions of well-paid jobs. The United States is the destination for the highest-value Chinese exports including smartphones, industrial machinery and medical technology.
The logistics federation's employment index fell 1.1 points to 48.3, indicating workforces were shrinking.
"The employment situation worsened further," Zhong said in Caixin's report.