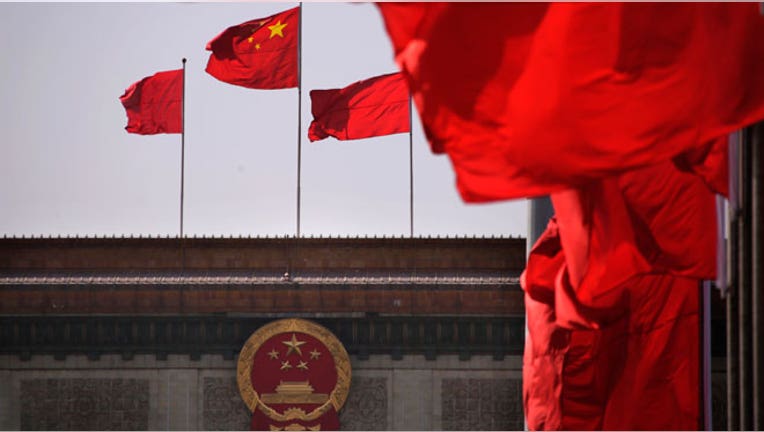 China's December trade data beat expectations as demand from a stronger U.S. economy helped offset weakness in Europe and Japan, while Chinese bargain-shopping in commodities markets put a floor under sliding imports.
But while exports grew faster and imports shrank less than forecast, trade officials warned of more headwinds to come in the first quarter if global demand remains uneven.
Policymakers are trying to steer the world's second-largest economy through a soft patch as it confronts weak demand, over capacity and a cooling property market. The central bank unexpectedly cut interest rates in November and many economists expect further stimulus in coming months to avert a sharper slowdown.
Exports in December rose 9.7 percent from a year earlier in dollar-denominated terms, data from the General Administration of Customs showed on Tuesday, handily beating a Reuters poll by nearly three full percentage points.
Imports dropped by only 2.4 percent, where analysts' consensus was for a far steeper decline of 7.4 percent.
But officials were cautious when discussing how much positive momentum trade will deliver this year.
"We think the negative factors that crimped trade performance in 2014 will be sustained for a period of time," said Zheng Yuesheng, a spokesman for China's customs bureau.
Zheng was referring to factors such as a weak recovery in the world economy, falling foreign direct investment in Chinese manufacturing and rising domestic production costs.
COMMODITIES WINDFALL
The smaller fall in imports than in November was largely due to a resurgence in commodity purchases, and Zheng noted sliding prices had been a net benefit for the country by reducing import costs. China posted a trade surplus of $49.6 billion for the month, smaller than November's record $54.5 billion.
China imported 30.37 million tonnes of crude oil in December, or 7.15 million barrels per day (bpd), topping the 7 million bpd mark for the first time, customs data showed, as the world's largest oil importer took advantage of slumping global prices to fill its strategic reserves.
It also purchased a record high volume of iron ore.
However, falling commodity prices have proven to be a net negative for Chinese industrial profits, and analysts warned that investors should not read too much into the recovery in imports.
"The jump in commodities imports was a big boost to overall trade figures (but) is not a reflection of underlying demand," said Nelson Wang, an energy analyst at CLSA Research.
During 2014, China's total trade value increased by 3.4 percent from a year earlier, short of the official target of 7.5 percent, and some analysts have raised questions about whether export data was inflated by fake invoicing as firms speculated in the currency and commodities markets.
Still, there may be signs that exports are bottoming out, even if they are not expected to rebound strongly enough to fully offset other downward pressures on the economy.
"Today's data means China's export sector remains one of the world's best performing," wrote Julian Evans-Pritchard, China economist at Capital Economics, in a research note.
"Although the global economy remains fragile, we nonetheless expect growth in many of China's key export markets, such as the U.S., to stage a slight recovery this year, which should provide support to Chinese exports."
But he added that "those anticipating a stimulus driven pick-up in investment or a marked turnaround in the property sector will be disappointed."
Q4 GDP DATA NEXT WEEK
China, due to release GDP data for the fourth quarter next week, has been long awaiting a turnaround in imports, which would show a recovery in domestic demand.
Economists believe full-year 2014 growth may undershoot the government's 7.5 percent target, the weakest expansion in 24 years. Some believe Beijing will set a less ambitious goal of 7 percent for 2015 as the housing downturn drags on.
Stock markets barely reacted to the data, with the CSI300 Index of the major listed companies in Shanghai and Shenzhen closing flat.
Spot yuan ticked up slightly to close at 6.1983 per dollar, but demand for the currency has flagged in the face of an ascendant dollar.
"The continuous appreciation of the U.S dollar since October had a smaller-than-expected impact on China's exports; the depreciation of the yuan since late November also contributed to it," said Nie Wen, economist at Hwabao Trust in Shanghai, adding that he expected China's 2015 exports to be depressed by offshore currency movements.
"Monetary authorities are very likely to engineer a periodic depreciation of the yuan if the next export figure is sluggish."
(Additional reporting by Shanghai newsroom and Fayen Wong; Editing by Jacqueline Wong and Richard Borsuk)