China criticizes U.S. for blocking German Aixtron deal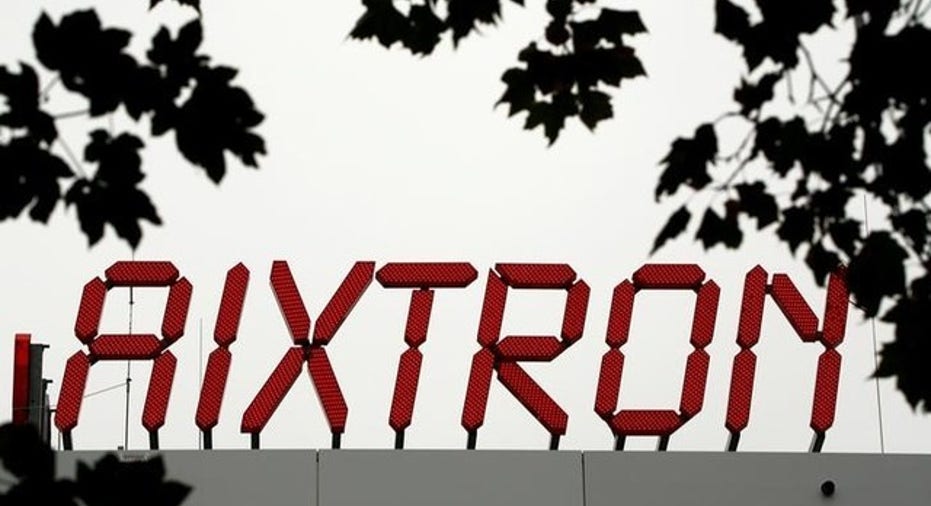 China's Ministry of Commerce (MOFCOM) criticized the United States on Friday for thwarting a Chinese investment fund's proposed acquisition of German semiconductor equipment maker Aixtron .
Aixtron announced on Thursday that China's Fujian Grand Chip Investment Fund had dropped its 670 million euro ($710.60 million) takeover offer to buy the company, after the United States blocked the deal on security grounds.
"The U.S., in the name of national security, frequently departs from market and commercial principles to interfere with normal business activity," said MOFCOM spokesman Shen Danyang.
Shen was answering a question on the Aixtron deal at a regular MOFCOM briefing.
The deal fully conformed "with international business practices and market principles and shouldn't have been subjected to political interference," Shen said.
The Aixtron deal had been in trouble for some time.
The German government withdrew its approval for the deal in October, reportedly at the bidding of the United States.
Last week U.S. President Barack Obama halted acquisition of Aixtron U.S. following an assessment by the Committee on Foreign Investment in the United States (CFIUS), an inter-agency task force under the Treasury Department.
"We hope the U.S maintains an objective view about Chinese enterprises investing overseas," Shen said.
Shen's comment echoed earlier criticism by China's Foreign Ministry.
On Monday, Foreign Ministry spokesman Lu Kang said the government "resolutely opposes the politicisation of any normal commercial takeover".
Reuters was unable to reach Fujian Grand Chip officials in China on Friday.
($1 = 0.9429 euros)
(Reporting By Shu Zhang and Matthew Miller; Editing by Muralikumar Anantharaman)