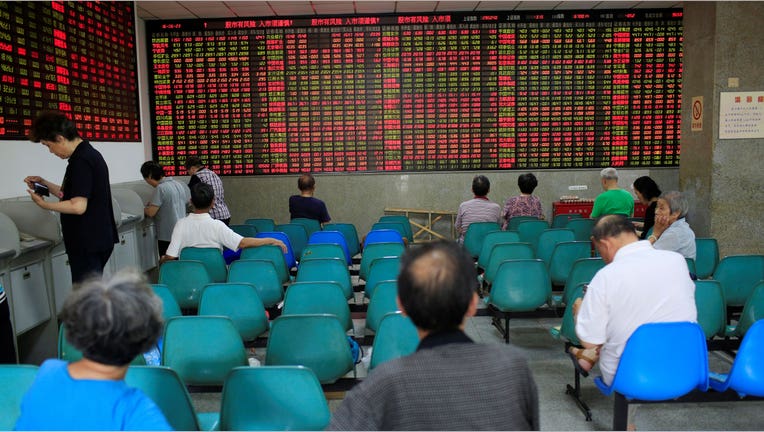 China's blue-chip index posted its biggest daily gain in six months on Monday after media reports said pension funds may begin flowing into the country's stock markets as early as this week. Investor sentiment was also supposed by new rules unveiled by regulators late on Friday to restrict "excessive" and "frequent" fundraising by some listed companies.
The blue-chip CSI300 index rose 1.5 percent to 3,471.39 points, while the Shanghai Composite Index gained 1.2 percent to 3,239.96, their highest since Dec. 9.
Media reported on Friday that China had started investing an initial 360 billion yuan ($52.41 billion) in pension insurance funds from seven provinces and cities in financial markets.
The first tranche of that investment was expected to flow into the stock market as early as this week, state media reported on Monday.
Also on Friday, China unveiled rules to check "excessive" additional fundraising by companies, requiring a listed company's private share placement plan must not exceed 20 percent of its share base.
Cao Xuefeng, head of research at Huaxi Securities in Chengdu, said the new policy would help contain speculation and boost optimism toward blue chips.
Most sectors rose.
Gain were led by consumer stocks and banks , which are expected to be among the key targets of funds managing long-term pension money.
However, small-cap stocks lagged, in particular newly-listed stocks, as the new fundraising policy was widely seen as a tool to allow more fundraising by IPOs, which could increase supply of new stocks.
($1 = 6.8683 Chinese yuan renminbi)
(Reporting by Luoyan Liu and John Ruwitch; Editing by Kim Coghill)