China beating Tesla, US in African lithium rush
U.S. struggles to compete with China's growing investments in Africa as demand for lithium spikes
China has beat out Tesla in a bid to mine for lithium in Nigeria as top nations like the U.S. and leaders across Europe race to go electric amid growing climate change concerns.
But China has stepped up its involvement in the electric game, not necessarily over environmental concerns but because lithium production – of which China controls a whopping 60% of the world's battery grade refining capacity – is expected to triple over a five-year period.
Ticker
Security
Last
Change
Change %
TSLA
TESLA INC.
244.40
+9.54
+4.06%
Nigeria, one of several African countries rich in lithium, announced last month that Chinese company Ming Xin Mineral Separation Nig Ltd. had broken ground to develop the country's first lithium processing plant.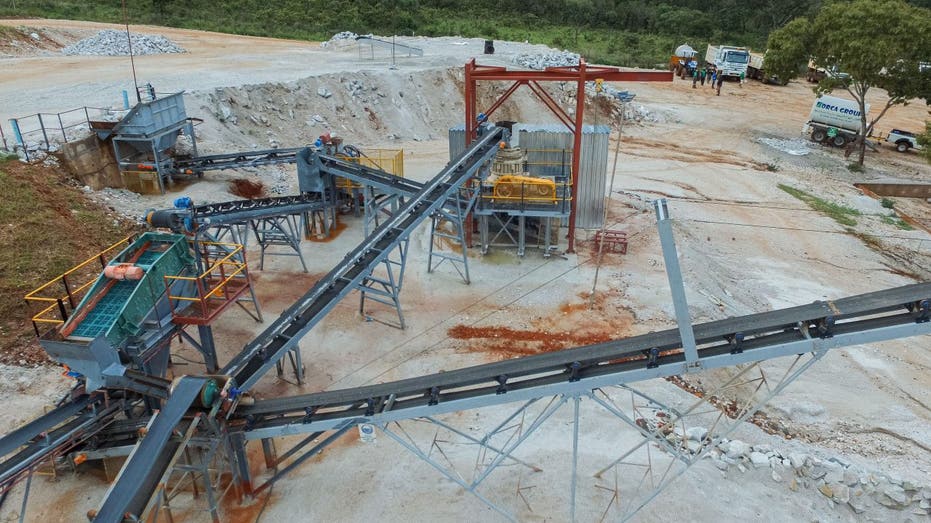 SOUTH AFRICA DRILLS WITH RUSSIA, CHINA COULD SIGNIFY FAILED WASHINGTON EFFORTS TO SOLIDIFY AFRICAN ALLIES
The announcement was made through the Kaduna State Investment Promotion Agency – a government investment agency in northern Nigeria – in a January Twitter post that showed government officials reviewing the job site.
The decision to grant the bid to the Chinese company came just months after Nigerian Minister of Mines and Steel Development Olamilekan Adegbite said he had turned down a bid from Tesla in August 2022.
Fox News Digital could not reach Tesla or the Nigerian government for comment, but according to local reporting, the bid for lithium mining rights was denied after Adegbite said the electric car company would need to also establish a battery plant in Nigeria.
Adegbite said during an August summit on "Leveraging Future Minerals for Sustainable Development" that demands on lithium are expected to increase by 10 to 30 times by 2040, reported Daily Trust.
The world produced 540,000 tons of lithium carbonate equivalent (LCE) in 2021, according to the World Economic Forum.
But demand for lithium – a vital component used in rechargeable batteries and that has been dubbed "white gold" for electrical vehicles – is expected to reach 1.5 million tons of lithium carbonate equivalent by 2025.
This figure is projected to again double by 2030.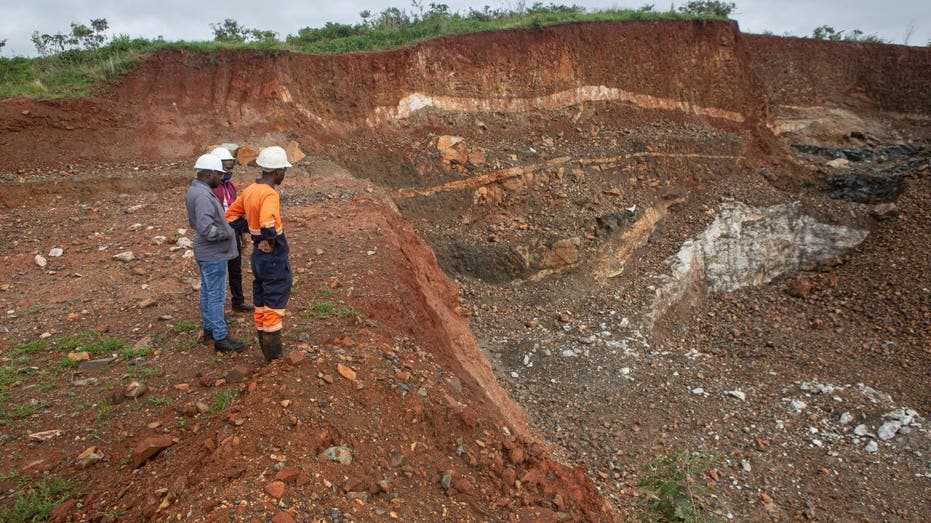 US DEPENDENCY ON FOREIGN COUNTRIES FOR LITHIUM-ION BATTERIES COULD GET WORSE: CEO
China is the world's third-largest producer of lithium, contributing 13% of global production in 2021, behind Australia's lion share of 52% and Chile's 25%.
The U.S. accounted for 1% of lithium production worldwide that same year.
Western investors have long looked to Nigeria and other nations across Africa rich in minerals as affordable locations to mine and export natural resources.
But the Nigerian government has made serious changes to how it conducts business with the international market and now requires foreign investors to contribute to the finances of its local communities by setting up processing plants.
The idea is these plants will not only add additional value to the natural resource itself, whether that is cocoa beans, petroleum or lithium, it will also aid the local economy and tax systems.
In a January tweet, the Nigerian mining ministry said "Nigeria has become a major location for investors" because it "cost[s] about $400 to mine an ounce of the minerals in Nigeria" while "in mature jurisdictions, it may cost about $1,200."
But according to Adegbite, "This time there is no free lunch," meaning nations will no longer be allowed to just export raw materials.
Cameron Hudson, a senior associate in the Africa Program at the Center for Strategic & International Studies (CSIS), told Fox News Digital that by only exporting raw materials Nigeria sees very little return on the resources it has to offer.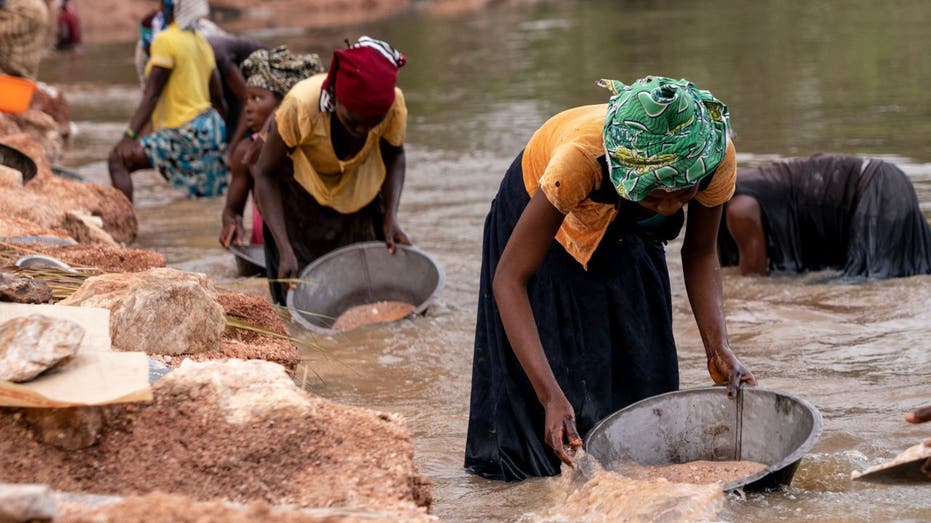 CHINA'S EV SALES BROKE RECORD IN 2022 AS OVERALL AUTO MARKET STALLED
"They have been complaining for a long time that big blue-chip companies from the developing world, from Europe and the United States, come in [and] they take the raw materials out of the country at commoditized prices," he said, adding that this system "employs very few Nigerian workers, contributes very little to the tax base [and] contributes very little to the infrastructure base."
But now Nigeria is requiring foreign investors to process some form of the product in Nigeria before it can be exported abroad.
"Western companies don't want to do that," Hudson said, saying Nigeria is not an "attractive environment" to a Western investor.
"There's political instability, the electricity grid is bad and unreliable, the conditions are not ideal to build a kind of brick-and-mortar processing facility," he added. "The Chinese do not view Nigeria, or other parts of Africa, as risky as Washington does."
But the U.S.'s inability to get into the Nigerian lithium market represents just one obstacle the U.S. is up against when it comes to expanding ties with African partners across the continent. 
Hudson said that a part of China's pitch when it goes to nations like Nigeria is to point out that "you are where China was 30 years ago."
"We are not worried about investing in Nigeria today because Nigeria today was China in the 1980s," he added.
The U.S. has been attempting to make headway in Africa to counter China's growing influence since the Obama administration, and in 2019 under the Trump administration, the Development Finance Corporation was established to invest in projects in lower-income nations.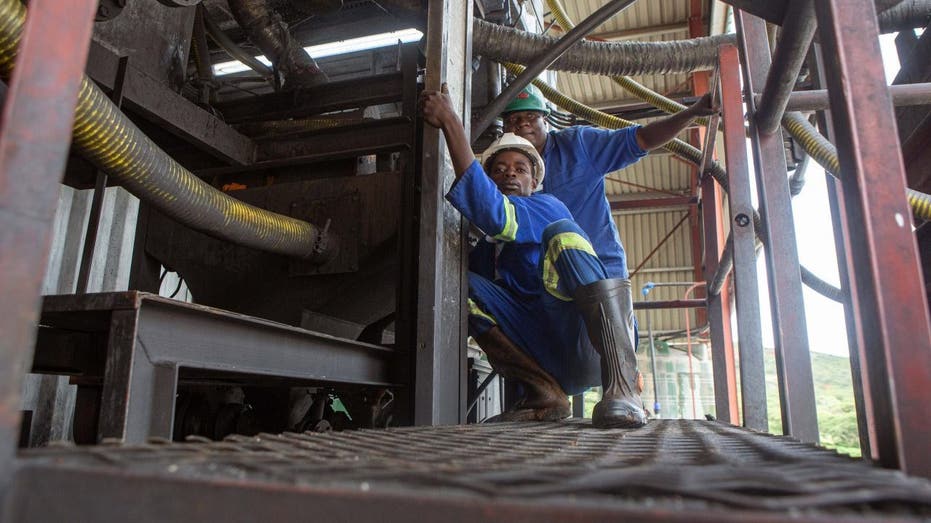 But Hudson noted that the vast majority of U.S. investment abroad is conducted through private capital markets, which view investments in areas known for political instability as high-risk and thus employ "risk premium[s]" that increase interest rates to those double what Chinese investment firms might employ.
"There has been for the better part of 10 years a growing effort by consecutive administrations in Washington to try to figure out a way to promote U.S. investment and to shine a light on the opportunities that are available for investment in Africa," Hudson said. "[But] Washington is struggling because there's only so much one government agency can do to promote that investment."
Questions sent to the State Department for comment were not returned by press time.