China approves Toshiba's sale of $18B chip unit to Bain consortium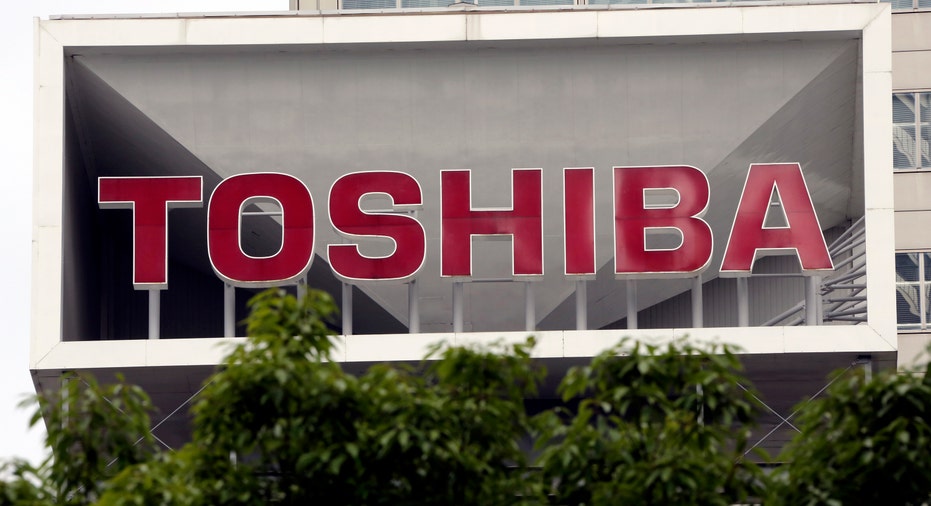 TOKYO (Reuters) - Toshiba Corp said on Thursday that China regulators have approved the $18 billion sale of its chip unit to a consortium led by U.S. private equity firm Bain Capital, marking the end to a year-long saga surrounding its most prized asset.
The antimonopoly review had been the last and biggest hurdle to a successful sale of ToshibaMemory, the world's No. 2 producer of NAND chips.
The Bain consortium last year won a long and highly contentious battle for the business, whichToshiba put up for sale after billions of dollars in cost overruns at its Westinghouse nuclear unit plunged it into crisis.
Any approval of the deal would come at a time of trade tension between China and United States which has fanned fears Beijing would delay reviews of major global chip deals. Xi Jinping confidante Liu He is currently in Washington to discuss the trade dispute.
Toshiba said in a brief statement that it expects the deal to be completed on June 1.
A representative for China's State Administration for Market Regulation said earlier in the day he was not aware of the situation and did not comment further. A representative for Bain was not immediately available for comment.
The prolonged review had fueled speculation Toshiba might abandon the deal and pursue alternative plans such as an IPO for the unit.
The approval for the Bain consortium may raise hopes that Beijing will also give the greenlight to Qualcomm's proposed $44 billion takeover of rival NXP Semiconductors <NXPI.O>. Sources with knowledge of the matter told Reuters on Tuesday that there had yet to be any concrete breakthrough in China.
Bain's consortium includes South Korean chipmaker SK Hynix, Apple Inc <AAPL.O>, Dell Technologies, Seagate Technology and Kingston Technology.
The deal will see Toshiba reinvest in the unit and together with Hoya Corp, a maker of parts for chip devices, Japanese firms will hold more than 50 percent of the business - a keen wish of the Japanese government.
If approval had not been granted, Toshiba had the option of walking away. It is no longer desperate for cash after a $5.4 billion new share issue to foreign investors late last year and some activist shareholders oppose the sale, arguing it significantly undervalues the unit.
But Toshiba's creditors, including top banks, have been keen for the deal to proceed, saying the company on its own is not able to shoulder the massive capital investment necessary to keep up with rivals like Samsung Electronics.
(Reporting by Taro Fuse and Taiga Uranaka; Additional reporting Makiko Yamazaki and Junko Fujita in Tokyo, Stella Qiu in Beijing and Miyoung Kim in Singapore; Editing by Edwina Gibbs)