China 1Q GDP Grows at Slowest Pace Since 2009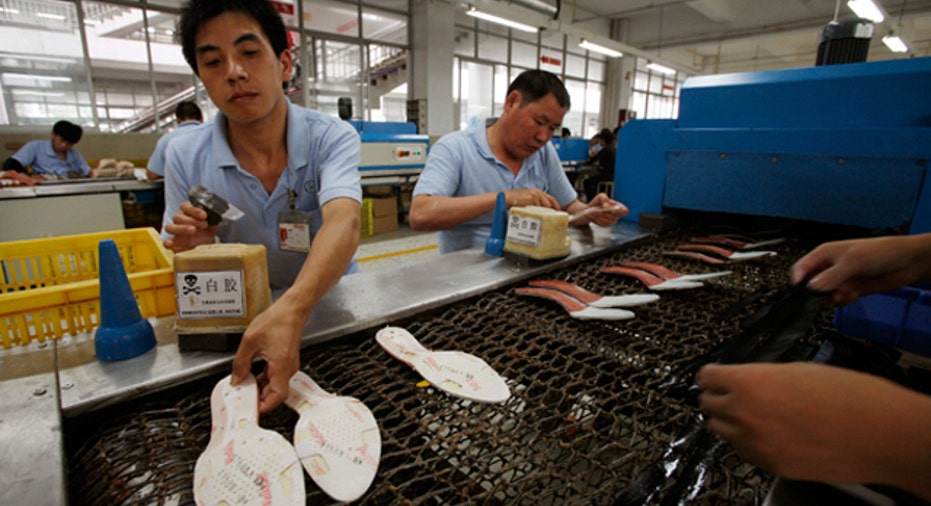 China's economy grew at its slowest pace in seven years in the first quarter official data showed on Friday (April 15), however, indicators from the country's consumer, investment and factory sectors point to nascent signs the slowdown in the world's second largest economy may be bottoming out.
The data showed gross domestic product (GDP) grew 6.7 percent in the first quarter from the previous year, in line with analyst forecasts and easing slightly from 6.8 percent in the fourth quarter.
"We have every reason to come to the conclusion that China's economy has had a good start (this year). While the economy is progressing smoothly, the structural adjustment has been quickened, so the momentum of steady advance maintains. In particular, some major indexes in March have shown positive changes. We made a preliminary judgement that China's economy indeed shows a sign of bottoming out and beginning to rise. But we cannot be too optimistic,"China's National Bureau of Statistics Spokesman, Sheng Laiyun, said during a media conference.
Analysts who spoke to Reuters this week predicted growth would cool to 6.5 percent due to planned cuts to industrial overcapacity and weak demand at home and abroad. China's economy grew 6.9 percent in 2015, its slowest rate in a quarter of a century.
However, fresh activity indicators released Friday provide a more upbeat view on the economy.
An improvement in China's economic data in March was due to recent policy steps, supply-side reforms, and international factors, Sheng said.
"First of all, we believe that recent series of policies to stabilise growth, adjust structure and benefit people's livelihood have continued to produce effects. Secondly, as everyone knows, property market has picked up since last year, which boosts relevant investment and consumption. Thirdly, supply-side structure reforms have played a positive role, which improves balance of economic demand and supply and improves market expectations. Apart from that, international factors are also important factors," he said.
Sheng also said industrial profits are likely to have improved in the first quarter, but it would need time to see whether the economy really stabilises.
Firms in traditional sectors, and firms suffering from overcapacity were still in the midst of painful restructuring, he added.
"But some traditional industries, especially those sectors suffering from severe overcapacity, are still going through difficult adjusting. But we believe after a certain period of effort, especially through supply-side structural reforms, and continued effects of these policies, enterprise performance will improve," he said.
China's fixed-asset investment growth quickened to 10.7 percent year-on-year in the Jan-March period, beating market expectations for 10.3 percent, and industrial output growth leapt to 6.8 percent, surprising analysts who expected it to rise 5.9 percent.
Retail sales rose 10.5 percent, slightly above forecasts of 10.4 percent.
March export figures released earlier this week also staged an unexpected recovery, although some economists caution that seasonal effects from last year's late Lunar New Year holiday could be a factor.
Capital outflows, a major concern at the end of 2015, also appear to have eased in recent months along with the dollar's rise.
However, the tentative signs of recovery face off against a wide range of risks present in both the domestic and global economies.
Analysts say the current recovery is due largely to blunt monetary, fiscal and administrative firepower, as opposed to improvements to firms' efficiency or market reforms.