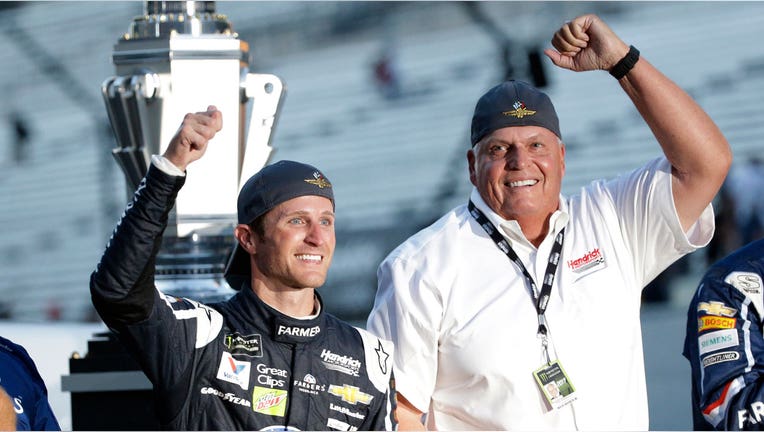 The 2017 season will be NASCAR driver Kasey Kahne's last lap with Chevrolet partner Hendrick Motorsports.
The Brickyard 400 winner was released from the final year of his contract, allowing him to pursue another Cup ride for 2018. Team owner Rick Hendrick did not immediately name a replacement for the No. 5 Chevrolet.
Multiple NASCAR drivers are looking for new homes or have already switch teams. Reports suggest that Danica Patrick might leave Stewart-Haas Racing, which doesn't have a primary sponsor for Patrick's No. 10 Ford (NYSE:F) lined up for 2018. Matt Kenseth will be let go by Joe Gibbs Racing at the end of the season. Richard Childress Racing lost Paul Menard to Wood Brothers Racing. And Stewart-Haas declined to pick up an option in Kurt Busch's contract, though the two sides are discussing a new deal.
Hendrick has seven-time champion Jimmie Johnson, Chase Elliott and Alex Bowman in the fold for next season. The organization could turn to 19-year-old Xfinity Series driver William Byron to fill the seat. Former Cup champions Kenseth and Busch are two other possibilities.
The 37-year-old Kahne will finish the season driving the No. 5 Chevrolet for Hendrick. He has six victories in six seasons with Hendrick, including one at Indianapolis last month that qualified him for the playoffs.
"He's a tremendous teammate and person, and he has been totally dedicated to our program since day one," Hendrick said in a statement Monday. "I've always believed that he's a special talent, and I know he will thrive in the right situation. We will do everything we can to finish the season as strong as we can."
Kahne's win at Indianapolis wasn't enough to save his job.
"We won six races together and I'm coming off of one of the biggest wins of my career at the Brickyard, which has given the (No.) 5 team a lot of momentum heading into the playoffs," Kahne said. "We still have a lot of racing left in 2017 and finishing strong is our top priority. I look forward to what the next chapter in my career holds."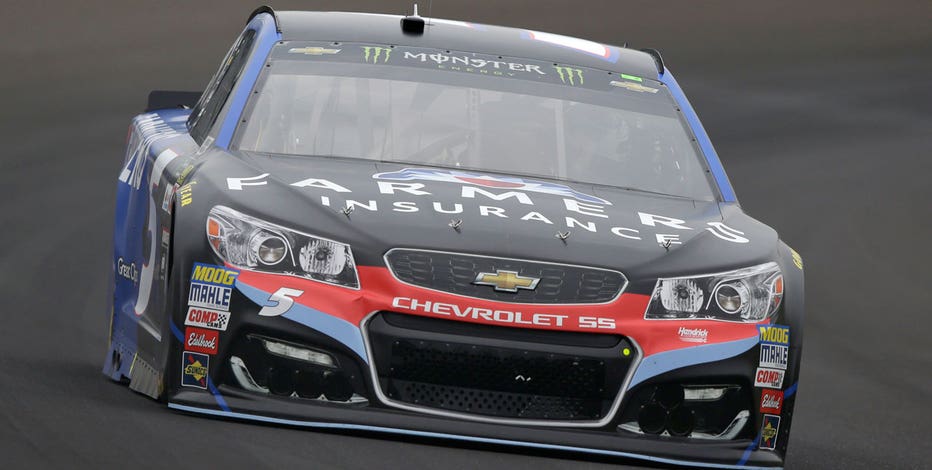 Kahne's fate had been in limbo for most of the season because of years of mediocre finishes and sponsorship woes. Farmers Insurance bailed on Kahne and Great Clips also cut ties with the driver. Great Clips had been signed as the primary sponsor for 10 races annually through the 2018 season, but that deal ended early - and so did Kahne's run with Hendrick.
Kahne won as many as six races in 2006 driving for Ray Evernham and finished as high as fourth in the standings in 2012 driving for Hendrick. He won two races in 2013, won on Aug. 31, 2014, at Atlanta Motor Speedway for career victory No. 17 and then went on a 102-race winless streak.
He opened this season with a seventh-place finish in the Daytona 500 and was fourth in Atlanta, and seemed to show he might have returned to form. But he crashed out of five races and failed to finish better than 15th in the nine races leading into Indianapolis.
The Associated Press contributed to this report.