Chevron's CEO Sheds Some Light on How It Plans to Tackle a New Era of Oil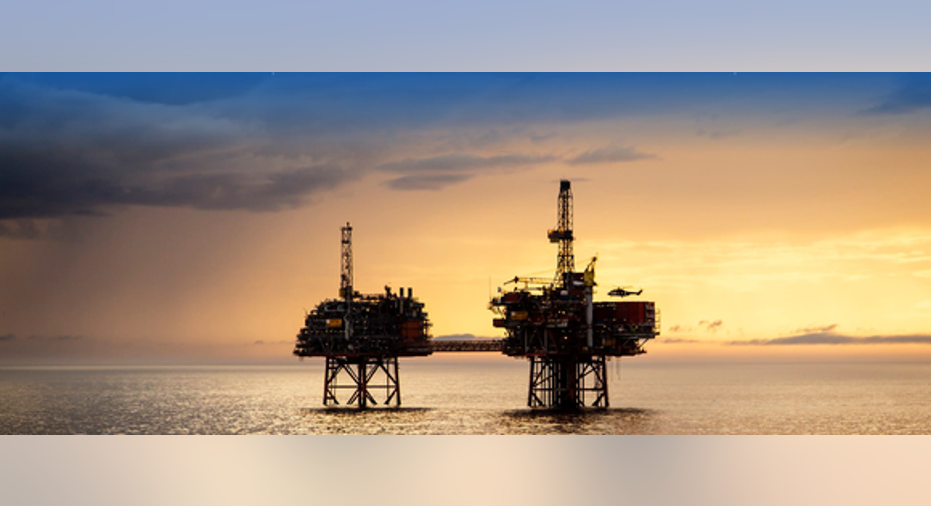 Image source: Chevron investorspresentation.
Even when comparing it to its Big Oil peers, Chevron has been taking it particularly hard on the chin in 2015. Part of that is self-inflicted, as the company has been stuck paying for large development projects while others have been able to wind down spending. This has led to some pretty weak earnings over the past few quarters.
What you need to remember, and something CEO John Watson would be quick to point out, is that you can't manage a company like Chevron on a quarter-to-quarter basis. Instead, you have to come up with a long-term plan that will be in the best interest ofshareholders.
So, on the company's most recent conference call. Watson expounded a lot on how Chevron was planning on doing this. Here are five quotes from Chevron's CEO that paint a picture for what the company has planned over the next several years.
We're going to figure this outChevron made a promise to its investors during its analyst day presentation that it would be able to fully support its capital spending and its dividend payment with internally generated cash flow. Since then, the oil market hasn't exactly improved. Instead of reversing course, though, CEO John Watson is saying the company will figure out a way to make it happen:
2017 is still more than a year away, and a lot can happen to the oil markets in that time frame. If the market follows its current trend, though, Chevron may find it needs to do a lot of budget cutting and several asset sales to make it happen.
Project logjamMost of the integrated majors have been facing pressure from investors and analysts about the amount they were investing in new projects. As early as 2013, ExxonMobil said it would start to wind down its capital spending slightly as many of the projects under construction came online. ExxonMobil and a few others have been able to do this, but Chevron is a little behind since it still has some very capital-intense projects under development.
But now, explains Watson, Chevron has hit that peak spending point:
Turning all of these projects from cash consumers to cash producers will go a long way toward closing that cash gap; the question now is how much they will add to the mix at current prices.
Starting to realize the benefits of cost cutsEven companies as large as Chevron and ExxonMobil are price takers in the oil and gas markets. Combined, their total oil production still is less than 5% of global production. So, the only thing the company can do in times like this is cut costs. Like with its capital spending, Chevron has been a little slower to significantly lower its operational costs, but this last quarter, the company started to show some real progress on that front, as Watson described:
Shale's impactInvestors have been very enamored with shale drilling. Well, at least until oil and gas prices started to decline. There is no doubt, though, that sale has carved out a niche within the oil and gas space.
Watson's statements are similar to other big oil players. Right now, shale is profitable on a "drill to fill" basis, which means it produces enough to fully utilize existinginfrastructure. Once investments for new infrastructure need to be added to the equation, though, shale starts to look less competitive.
A shift in spending habits?As Watson mentioned earlier, Chevron kind of got caught with its pants down with so many long-tail projects under construction. So, one thing the company plans to do in response is expand more into shorter cycle development projects like shale.
One thing shorter cycle projects can do for Chevron is give it more flexibility when it comes to setting its spending budgets. Considering how much Gorgon and Wheatstone have weighed on the company, it's hard to blame management for charting this new course.
The article Chevron's CEO Sheds Some Light on How It Plans to Tackle a New Era of Oil originally appeared on Fool.com.
Tyler Crowe owns shares of ExxonMobil.You can follow him at Fool.comor on Twitter@TylerCroweFool. The Motley Fool owns shares of ExxonMobil. The Motley Fool recommends Chevron. Try any of our Foolish newsletter services free for 30 days. We Fools may not all hold the same opinions, but we all believe that considering a diverse range of insights makes us better investors. The Motley Fool has a disclosure policy.
Copyright 1995 - 2015 The Motley Fool, LLC. All rights reserved. The Motley Fool has a disclosure policy.