Chesapeake Turns 3Q Profit on Lower Expenses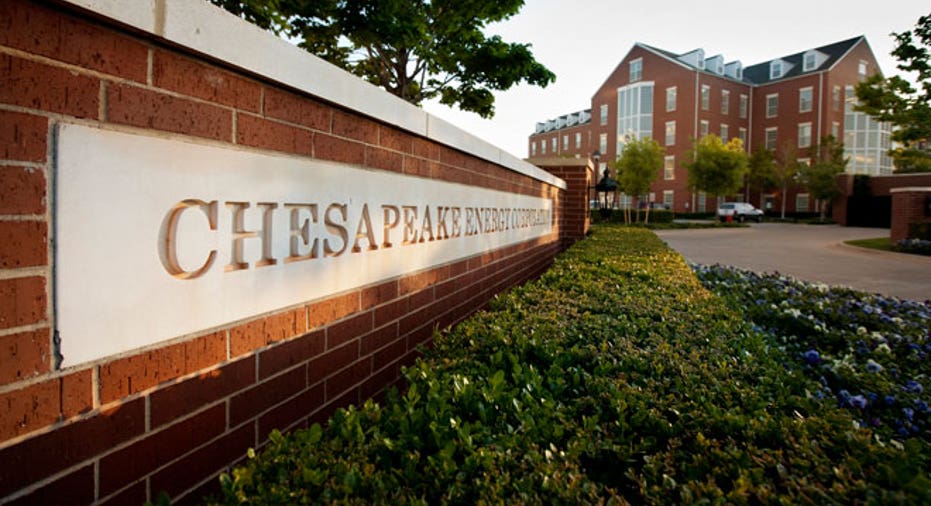 Chesapeake Energy (NYSE:CHK) turned a profit in the third quarter amid lower expenses and stronger production of natural gas liquids and oil.
The Oklahoma City-based company reported net income of $202 million versus a year-ago loss of $2.01 billion, which included a $2 billion write-down related to the value Chesapeake's oil and natural gas properties. Per-share earnings checked in at 24 cents, up from a loss of $3.19.
Excluding one-time items, earnings rose to 43 cents a share from 10 cents. That matched estimates from Wall Street analysts.
Revenue soared 64% to $4.87 billion, well beyond expectations for $3.85 billion.
Chief Executive Doug Lawler said the company was lifted by improved oil and gas liquids production, in addition to higher realized natural gas prices and a decline in per-unit expenses.
Chesapeake, the nation's second-largest producer of natural gas behind Exxon Mobil (NYSE:XOM), said its average daily production fell 2% to 4 billion cubic feet equivalent due to asset sales. Average daily production of natural gas liquids jumped 31%, and oil production climbed 23%. Natural gas production slipped 10%.
Including realized hedging impacts, the average realized price was up 18% for natural gas but fell 15% for natural gas liquids. Average oil prices edged 1.4% higher.
Operating expenses were down 28% at $4.43 billion.
Chesapeake has been selling assets to raise cash and focus on projects that are more profitable. Lawler, who took over the company in June, has made several changes to the Chesapeake's executive team. Last month, Chesapeake announced plans to lay off roughly 900 employees.
Shares have risen 36% since Lawler stepped in as CEO. On Wednesday, the stock was up 1.3% at $28.50 in pre-market trading.