Chesapeake Energy Corporation's Stock Slammed After Note Exchange Offer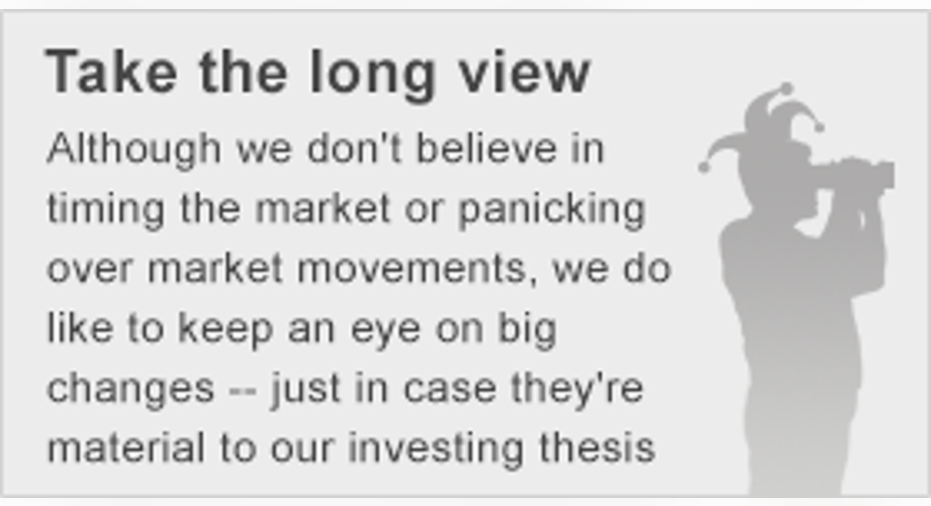 What: Shares of Chesapeake Energy dropped by as much as 10% by 10:30 a.m. EST Thursday. Fueling the slump was an announcement by the company that it is offering to exchange up to $1.5 billion of new 8% Senior Secured Second Lien notes due in 2022 for certain outstanding unsecured notes. It's an exchange that some in the market are reading as a sign of financial distress.
So what: Chesapeake Energy is looking to either push back the maturity of some of its near-term notes and/or exchange some of its longer term notes at a deep discount by exchanging a portion of its outstanding notes for new second lien notes. For the near-term notes, which include $1.7 billion of notes maturing in 2017 and 2018, the company is offering up to 100% and 97% of the face value of its 2017 notes and 82.5% of the face value of the 2018 notes. Meanwhile, for maturities beyond 2018 the company is offering exchanges at deep discounts to face value of between 56.5% to 60.875%.
The company has set up an acceptance priority level, with the nearest term notes holding the highest priority. This suggests that those holding the longer-term notes might not be able to exchange them, even if they wanted to because they are much lower priority.
In offering this exchange, Chesapeake Energy is joining a growing number of financially troubled drillers in using second and third lien notes, which have a higher priority in bankruptcy, to pare down its unsecured debt pile and extend its maturities into the future. Halcon Resources , for example, recently offered $150 million of its 12% Second Lien Senior Secured Notes due in 2022 in exchange for some of its unsecured notes. In that offering, Halcon Resources is offering a steep discount of $0.39 on the dollar. Prior to that, Halcon Resources exchanged $1.02 billion of new 13% third lien notes for $1.57 billion of its unsecured debt. While these moves are clearly chipping away at debt, the distressed offering prices have equity investors very concerned with the ability of second lien issuers to survive the downturn without reorganizing through bankruptcy.
Now what: Chesapeake Energy's debt situation already had investors worried, but those worries are heightened by what appears to be a distressed exchange. The situation won't get any better until either commodity prices deliver a meaningful rally, or Chesapeake significantly repairs its balance sheet.
The article Chesapeake Energy Corporation's Stock Slammed After Note Exchange Offer originally appeared on Fool.com.
Matt DiLallo has no position in any stocks mentioned. The Motley Fool has no position in any of the stocks mentioned. Try any of our Foolish newsletter services free for 30 days. We Fools may not all hold the same opinions, but we all believe that considering a diverse range of insights makes us better investors. The Motley Fool has a disclosure policy.
Copyright 1995 - 2015 The Motley Fool, LLC. All rights reserved. The Motley Fool has a disclosure policy.