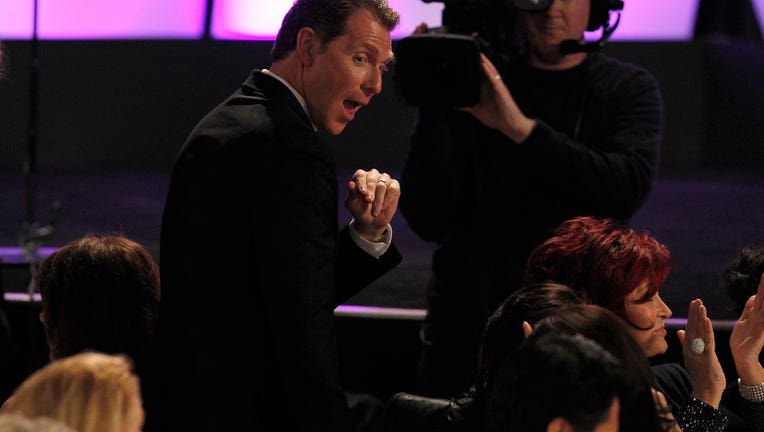 New York-based celebrity chef Bobby Flay is looking to Wall Street for his next move -- and not as a location for his next restaurant.
Mr. Flay said he is planning to offer shares to the public in his Bobby's Burger Palace, a fast-casual restaurant chain that competes with such burger-centric concepts as Shake Shack and Five Guys. He will use the proceeds of the share sale -- which he hopes will reach $15 million -- to expand the chain nationally and internationally.
Up till now, Mr. Flay, a 52-year-old chef who is especially beloved for his shows on the Food Network, hasn't sought investors in his restaurants, which also include such high-end concepts as Bar Americain in New York and Uncasville, Conn.; Bobby Flay Steak in Atlantic City, N.J.; and Mesa Grill in Las Vegas.
"We love the idea of going public," he said, adding that the investment opportunity will "allow my fans who watch me on TV and my customers to participate in the growth."
He sees opportunity in Bobby's Burger Palace, which currently has 17 locations clustered mainly in the Northeast at casinos and malls, such as the Outlets at Bergen Town Center in Paramus, N.J., the MarketFair mall in Princeton, N.J., and the Smith Haven Mall in Long Island.
Mr. Flay isn't taking the standard approach to going public, however. Bobby's Burger Palace will be offered under a set of rules, known as Regulation A+, that make it easier for smaller companies to hit the market.
Medical-robotics maker Myomo, Inc., became the first Reg A+ offering to be listed on a major exchange when it made its debut on the New York Stock Exchange last month. Its shares are up 56% from their IPO price.
But Bobby's Burger Palace could face some challenges wooing investors, say restaurant industry analysts, who point out the chain has plenty of competition.
"There are many, many places to get a burger," said John Zolidis, a restaurant analyst who is president of Quo Vadis Capital.
And the chain doesn't have the same buzz as Shake Shack did before it went public in early 2015, Mr. Zolidis said. Shake Shack also has had its own challenges with Wall Street. The chain's shares are down 2% this year compared with a 10% gain by the broader S&P 500 index.
Mr. Flay counters that his burger concept is special because it has more of a chef-driven pedigree -- namely, his -- with an emphasis on professional-cooking techniques and fresh ingredients. He also points to his signature Crunchburger -- essentially, a burger topped with potato chips -- as a menu item that is unique among chains and can be a big draw for Bobby's Burger Palace.
"If people try it, they're crunch-ified for the rest of their lives," he said.
Write to Charles Passy at cpassy@wsj.com