Charles Schwab vs. Merrill Edge: Where to Open an IRA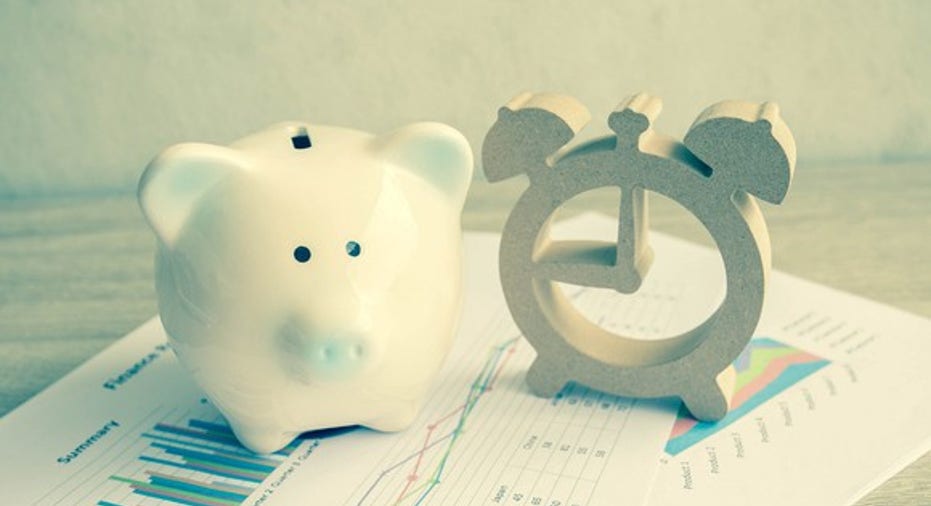 Where to open a Roth or traditional IRA isn't a decision to be taken lightly. You'll encounter different commissions, fees, and investment selection depending on the discount broker you choose. To show you how different brokers can be, we'll compare Charles Schwab and Merrill Edge on pricing, fees, account minimums and more, all with a focus on IRAs.
Commission prices
Trading isn't free, but it is much less expensive than it used to be. Schwab and Merrill Edge have the same price for stock, ETF, and options trades.
| Brokerage | Stocks and ETFs | Stock Options | Mutual Funds |
| --- | --- | --- | --- |
| Merrill Edge | $6.95 per trade | $6.95 + $0.75 per contract | $19.95 per purchase |
| Charles Schwab | $6.95 per trade | $6.95 + $0.75 per contract | $76.00 per purchase |
Data source: company websites.
The only significant difference in trading commissions is in mutual funds, where it seems the two couldn't be priced further apart. That said, commissions can often be a mirage. As we'll discuss below, these two brokers offer thousands of mutual funds and ETFs that you can trade without paying a fee.
Before making a commitment to any broker, see if you qualify for a special offer for free trades or cash bonuses. These perks are effectively discounts you receive for signing up.
Mutual fund selection and commission-free choices
If you prefer to invest in funds rather than individual stocks, Merrill Edge and Charles Schwab have you covered with thousands of funds to choose from, many of which can be bought and sold for free.
| Brokerage | Total Mutual Funds | No-Load, No-Transaction-Fee Funds (NTF) | Commission-Free ETFs |
| --- | --- | --- | --- |
| Merrill Edge | More than 7,600 | More than 2,300 | Not available |
| Charles Schwab | More than 5,400 | More than 3,200 | More than 200 (Schwab, PowerShares, ProShares, and more) |
Data source: company websites and representatives.
Many investors will find that they can build a diversified portfolio with just the fee-free funds offered by their brokerage, thus keeping more money in their own pockets. With mutual fund transaction fees that start at $19.95 for Merrill Edge or $76 at Charles Schwab, it may be smart to pick from free choices when possible.
Minimum deposit requirement for IRAs
Neither broker has a particularly high minimum to get started. Merrill Edge doesn't have a minimum deposit requirement. Charles Schwab has a $1,000 minimum for IRAs, but it can be bypassed by setting up automatic monthly deposits of at least $100.
IRAs offer tax benefits and flexibility -- a win-win compared to other ways to save. Image source: Getty Images.
International stocks and ADRs
Investors who prefer to invest internationally have to be choosier when it comes to selecting a brokerage. Not all brokerages are created equal, as this table shows.
| Type of Investment | Merrill Edge | Charles Schwab |
| --- | --- | --- |
| | Yes | Yes |
| Stocks traded on international stock markets | No | Yes (12 markets electronically, up to 30 via Global Services Desk) |
| Mutual funds and ETFs of foreign stocks | Yes | Yes |
Data source: company websites and representatives.
The primary difference is whether a brokerage offers the ability to trade on international exchanges. For example, Charles Schwab offers up to 12 markets electronically, and up to 30 via its Global Services Desk. By contrast, Merrill Edge customers are limited to foreign stocks with a U.S.-based ticker. Only a few discount brokersallow investors to send trades to international exchanges in the first place.
Mobile app reviews
Whether you're outside the New York Stock Exchange or on the beaches of Hawaii, you can check your account and make trades from your mobile phone or tablet. Here's how each brokers' users and customers rated their mobile trading apps, as of Jan. 31, 2017:
| Brokerage | Apple App Store | Google Play |
| --- | --- | --- |
| Merrill Edge | 2.0 stars | 4.0 stars |
| Charles Schwab | 4.0 stars | 4.0 stars |
Data source: relevant app stores
IRA fees: Maintenance and inactivity fees
It's important that you understand a broker's fee structure, but two fees should get special attention. Maintenance fees are typically assessed annually, and charged to cover the costs of keeping your account open. Inactivity fees can be assessed on a monthly or annual basis when you fail to meet a brokers' minimum number of trades during a specific period.
Neither Schwab nor Merrill Edge have maintenance or inactivity fees, which is especially beneficial for investors who are just getting started. But if you continue your comparison shopping further, remember to check for these fees with other brokers.
Best IRA broker: Merrill Edge or Charles Schwab?
Realistically, both brokers could be a good pick, but it all depends on how you manage your IRA. Merrill Edge offers lower-cost trades on mutual funds, and a lower minimum initial deposit, but it doesn't offer as much for investors who want to invest overseas. Charles Schwab has more fee-free funds (including the longest list of commission-free ETFs), but you may find that transaction fees on funds that aren't on its OneSource list are cost-prohibitive.
Ultimately, it's really all about how each broker fits within the confines of your portfolio. To be clear: The Motley Fool does not endorse any particular brokerage, but we can help you find one that is a good fit for you. VisitFool.com's IRA Centerto compare several brokers all on one page and see if you qualify for any special offers for opening a new account.
10 stocks we like better thanWal-MartWhen investing geniuses David and TomGardner have a stock tip, it can pay to listen. After all, the newsletter theyhave run for over a decade, the Motley Fool Stock Advisor, has tripled the market.*
David and Tomjust revealed what they believe are theten best stocksfor investors to buy right now... and Wal-Mart wasn't one of them! That's right -- theythink these 10 stocks are even better buys.
Click hereto learn about these picks!
*StockAdvisor returns as of December 12, 2016The author(s) may have a position in any stocks mentioned.
Jordan Wathen has no position in any stocks mentioned. The Motley Fool has no position in any of the stocks mentioned. The Motley Fool has a disclosure policy.